Need a reliable dentist in Tucson? Call Krystal Miles D.D.S. They offer top-notch dental care using advanced technology, ensuring quality treatment in a friendly atmosphere. Dr. Miles, practicing in Tucson since 1990, is highly qualified and a member of reputable dental associations. From exams to surgery, she explains the process personally. Specializing in dental implants, they provide free consultations. Dental implants, replacing single or multiple teeth, are titanium cylinders inserted into the jawbone. Krystal Miles D.D.S. also focuses on non-surgical treatments to promote gum tissue healing, performed by skilled professionals using local anesthesia and advanced tools. If needed, surgery may be recommended for complete healing. To see more local businesses, click HERE
Located on the corner of Ina and Oracle at 7225 North Oracle Suite 201 in Tucson.
Open Tuesday and Wednesday 8:00am - 5:00pm
Thursday and Friday 8:00am - 4:00pm
At El Rio Health their visions are to improve the health of our community through comprehensive, accessible, affordable, quality and compassionate care.

Deep within our Tucson community, El Rio Health stands as a reliable source of support, bringing medical help right to our doorsteps. They know the area well and offer not just treatments but a sense of belonging and care. Their approach doesn't just fix physical issues; it also uplifts spirits and fosters a healthier environment for all. They are like a beacon of hope, making our future healthier and more promising.
At El Rio Health, they are committed to making sure everyone has access to healthcare. Since they started in 1970, they have grown to help one in every ten people in Tucson. They're proud to be seen as one of the best non-profit health centers in the United States, always coming up with new ideas. El Rio Health focuses on making sure people get better, treating them as a whole person. Their team of caring professionals are well-trained and work together to give you the best care possible. "They ready do care about your health." Your Health Is What Drives El Rio.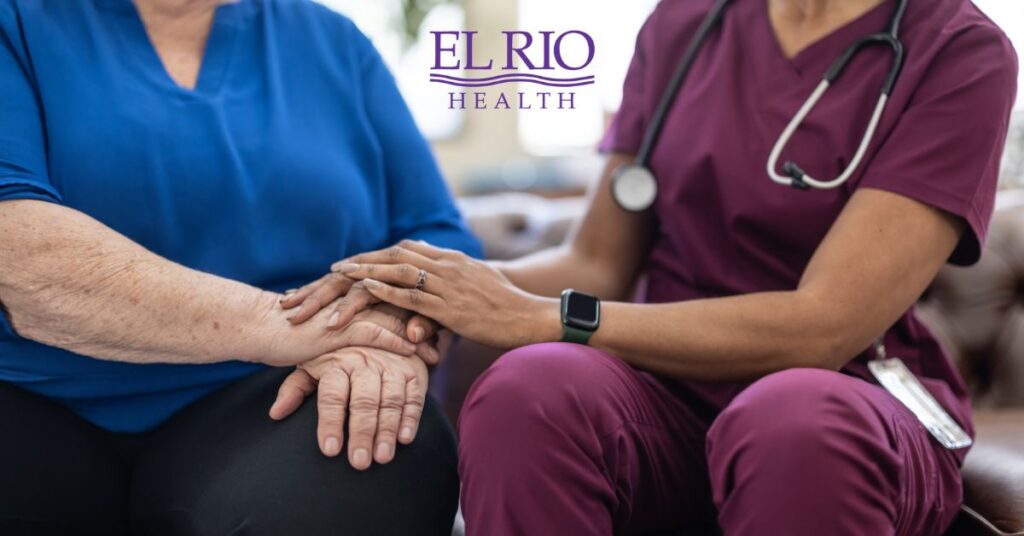 Here. Since 1970.
In the late 1960s, President Lyndon B. Johnson started a big campaign to fight poverty, and that's when people started thinking about creating health centers in neighborhoods. In Tucson, advocates on the west and south sides were working hard to build up their communities and get basic services, like healthcare.
Around the same time, the person in charge of the new College of Medicine at the University of Arizona, Dr. Merlin DuVal, thought it would be good for young medical students to learn in a neighborhood health center. He also saw that it would help people who didn't have access to good healthcare. Dr. Herb Abrams, who had already helped set up a center in Chicago, joined in to help.
With a building donated by Pima County, $50,000 for fixing it up, and some money from the government, the first El Rio neighborhood health center opened in October 1970. They had a small team of health workers who gave basic medical and dental care. Now, El Rio Health is one of the biggest and most respected health centers in the whole country.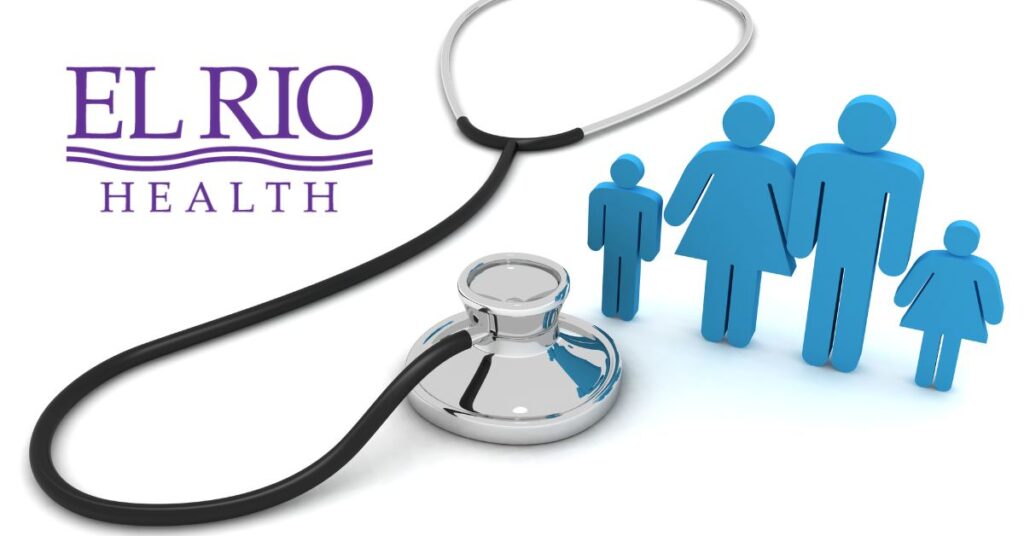 At El Rio, their priority is providing comprehensive, affordable and compassionate healthcare for you and your family. They provide care to all community members, regardless of a patient's financial status.
Getting set up with El Rio is super easy. Click The Button for more information.
David and Tori Anderson are the owners of Bio-One of Tucson which they purchased at the end of 2022. They moved from their hometown Appleton, Wisconsin to Arizona in 2015. Their family consists of two rescue pups Murphy and Molly. David & Tori feel extremely blessed and humbled to be able to serve the Tucson and surrounding areas along with Southern Arizona.
Looking to sell a property but have stains, odors, or other pesky problems you can't seem to get rid of? We specialize in biohazard cleaning. Which means, if there's any kind of fecal matter (human or rodent), blood, odor, virus, etc., we can fix it and get your estate back in order.
If you're managing properties and come across something you can't handle, or don't want to deal with, give us a call. We specialize in biohazard cleaning, odor removal, and anything else you may need to return the property to its former condition.
Rodent and pest droppings not only look unsightly, but they can also pose health risks as they harbor bacteria and viruses that cause diseases. Rodents and pests include mice and rats, bugs such as cockroaches and fleas.
Does a strong odor catch you off guard when you come home? Are you embarrassed when company drops by? If this sounds familiar, give us a call. Our Bio-One of Tucson crews are trained specifically on odor removal in Tucson and surrounding areas. If we can determine the source, then we can decontaminate and safely dispose of the hazardous remains.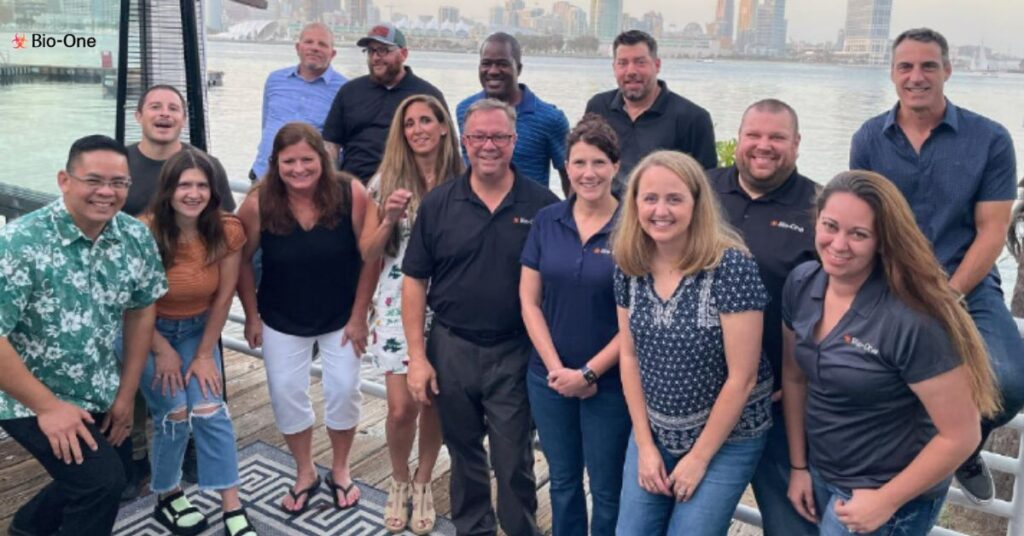 Bio-One of Tucson specializes in all types of clean up including coronavirus (COVID-19) disinfection and cleaning, crime and trauma scene cleanup, hoarding removal, mold remediation, emergency decontamination, disinfection services and more in Tucson and the surrounding communities in the following counties: Pima County, Pinal County, Yuma County, Cochise County, Santa Cruz County, Graham County, and Greenlee County.
The Bio-One business motto is Help First, Business Second. We hope you never need to call us, but if you do, Bio-One is the only company you want to call. We are always available 24/7 and ready to help at a moment's notice. Call Bio-One of Tucson today at 520-771-5960 to schedule your service today. Click The Button for more information.
John, a successful local businessman, thought he had time and didn't make an estate plan. Sadly, he was in a car accident and since he didn't have a plan, his children couldn't make medical decisions for him, and he passed shortly thereafter. That wasn't the only problem: his family had disputes over their home, and without clear leadership, John's business began to fail. The legal process cost a lot, strained relationships, and left the family in chaos. John's lack of planning showed how important it is to prepare for the unexpected and protect your loved ones.
10 Reasons for Estate Planning:
Asset Distribution: It ensures your assets go to the right people or organizations according to your wishes.
Protection of Loved Ones: You can provide for your family's financial well-being and appoint guardians for minors.
Tax Minimization: Proper planning can reduce estate and transfer taxes, saving your beneficiaries money.
Avoiding Probate: Bypassing probate speeds up the distribution of assets and keeps it private.
Healthcare and End-of-Life Decisions: Documents like a healthcare proxy and living will allow you to specify medical decisions.
Business Continuity: It ensures a smooth transition for your business.
Charitable Giving: You can support causes you care about.
Protection Against Legal Challenges: A well-drafted plan reduces the likelihood of disputes.
Peace of Mind: Your wishes will be carried out, and your loved ones will be taken care of.
Flexibility: Plans can be adjusted as your life changes.
In short, estate planning provides clarity, minimizes taxes, protects your loved ones, and ensures your legacy endures as you desire. RJP Estate Planning can help you with this important process, giving you peace of mind. Below is a great audio clip on the importance of estate planning and just how RJP can help you every single step of the way. To speak with someone now, call 520-462-8868 (M-F 9a-5p)
The audio clip is a conversation with Steven from RJP Estate Planning. This short interview may help answer some of the questions you might have.
Click "The Button" for even more information.

The business traces back to the late 1940s when a water colorist initiated it by screen-printing his artwork and local event posters. It changed hands in the early 1970s and underwent several rebranding's until it became Distinct Impression in 1978. The Wilhelmsen brothers took over in 1979, managing it until their retirement. As of April 2023, the Mitchell and Renteria families are the current owners.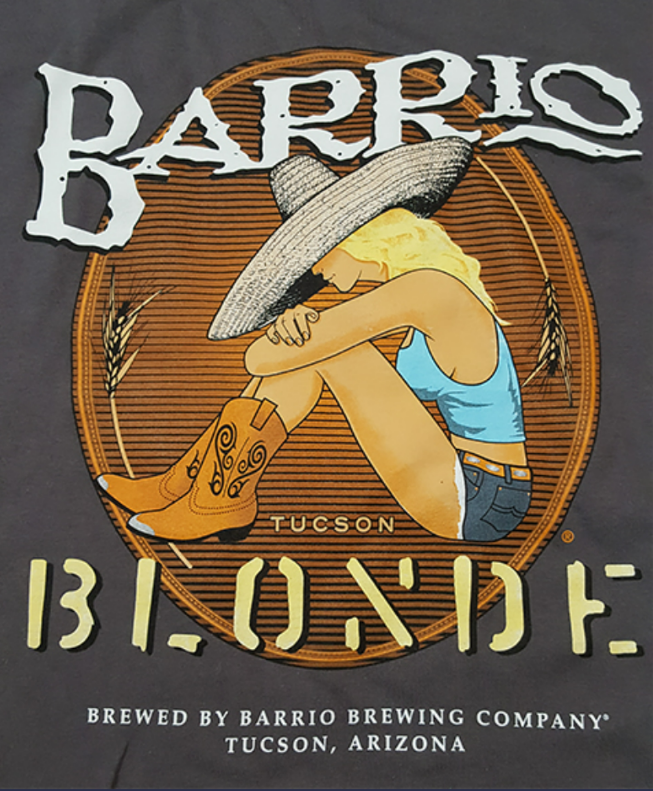 We specialize in printing multi-color designs on any color garment. We are proficient in screen-printing on garments and fabrics as well as graphic printing on many substrates.
At Distinct Impression, we excel at screen-printing top-notch artwork on high-quality clothing. Let us transform your art into our medium. We're experts in multi-color screen-printing on all shades of t-shirts. With decades of experience, we're dedicated to delivering the results you desire.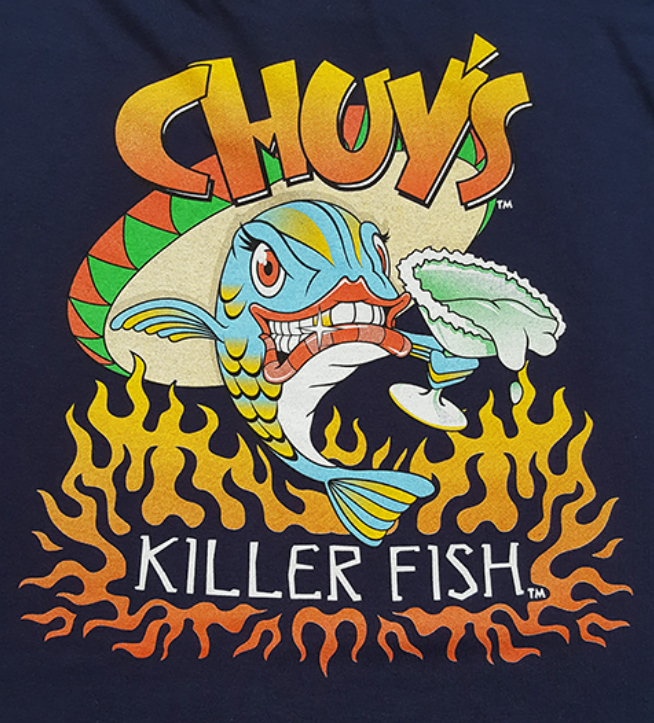 For top-notch screen-printed t-shirts in Tucson, look no further than Distinct Impression. With our advanced 10-color / 12-station automatic press, we guarantee sharp prints at a rapid speed of 300-500 garments per hour. Contact us for a quote and explore our diverse gallery. We cater to projects of any scale, providing an array of brands and styles, including women's, youth, and organic options, ensuring a perfect fit for everyone.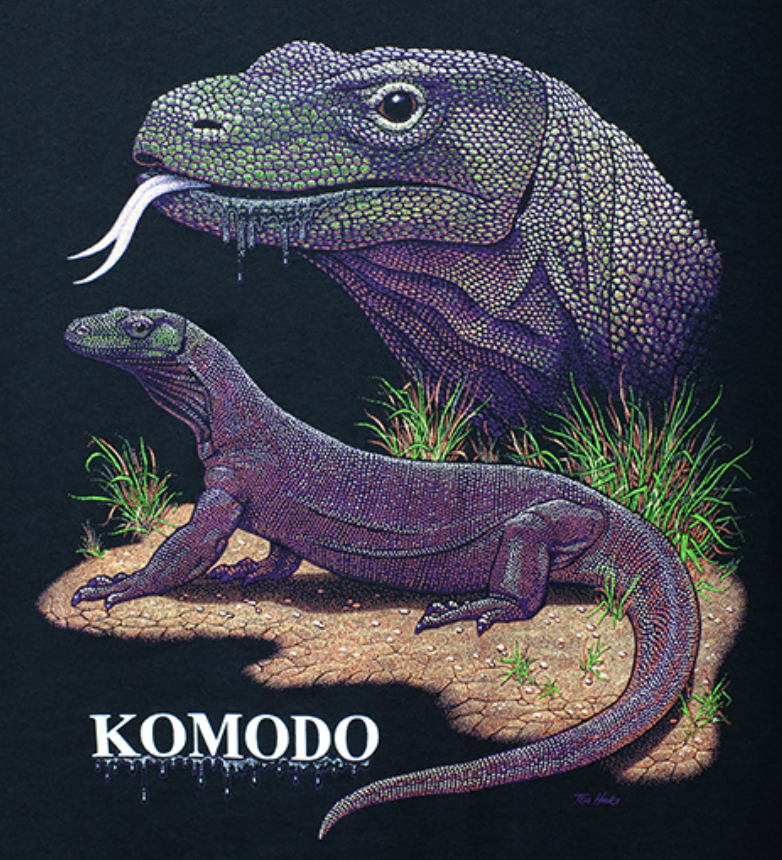 Contract Printing
Contract printing is a large part of our business. We understand deadlines and we will work with you to understand your needs and likes as far as ink used and the placement of the images. Many of the garments that we print end up in retail situations so consistency and the quality of the print are our goal. We will work with you to meet your folding, packaging and shipping requirements.
Industrial Printing
Discover our specialized print solutions for various industrial materials at Distinct Impression. From electronic component covers to performance-enhancing fabrics, we excel in custom printing for diverse applications. With expertise in creating custom jigs and stations, we ensure precise and high-quality prints. Click the button below to experience the finest in screen printing services and let Distinct Impression leave its mark on your life!
At Clayco Solar for the last 13 years we have been dedicated to providing our clients with top-notch solar solutions. We specialize in designing solar projects to meet your home or business needs. We know there is not a one size fits all for every homeowner, so we give you up to 30-year warranties and multiple options for equipment and lenders, rather than trying to push one option on you. With us or one of our sales partners you won't be subject to paying a high commission or a high sales cost. With our experience and knowledge in designing highly efficient systems, while using the best technologies including 3D modeling and shading analysis tools, you can be confident the system we are proposing will meet your needs.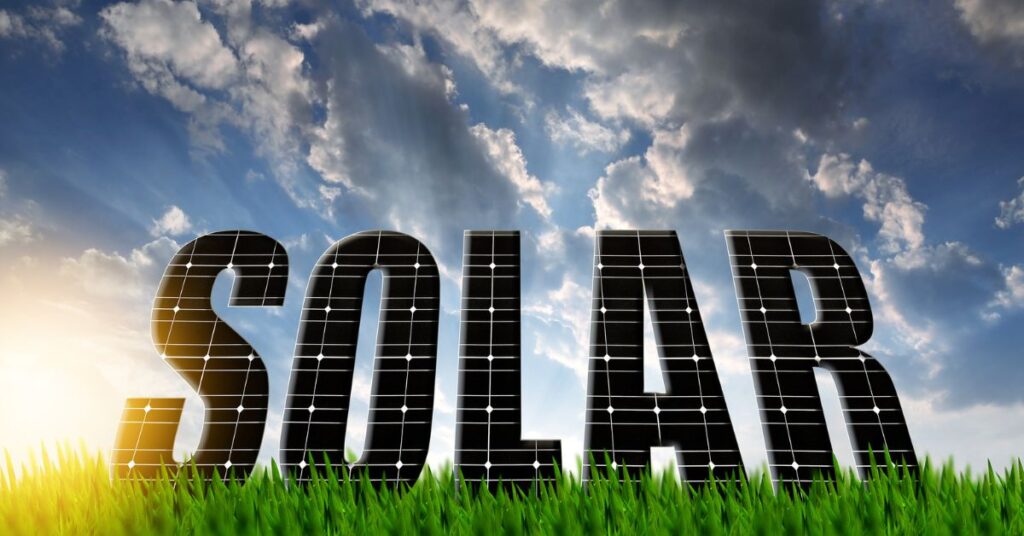 Clayco solar was founded in 2011 by business partners and siblings. Clay Mauldin and Jeannie Moody.
The start of Clayco Solar. Clay wanted to put solar on his home. He had estimates with overpriced equipment and overpriced commissions that sales reps were pushy. The DIY groups had limited equipment and unqualified contractors doing their installs. Not only were the prices insane he couldn't find any company that lending options that worked for him.
With a background in Electrical Contracting. Clay decided to do solar on his own home. After seeing the savings and benefits from his solar system. Clay decided to start offering these services to friends and family. Which has led to the business we have today. Offering great services at a good price, we have expanded to two locations. And helped thousands of customers to go solar. What sets us apart is our determination to give you multiple options in all parts of your solar project from designs, equipment, warranty options, multiple lenders and the friendliest staff.
Services
We specialize in Solar, Battery, EV-charging and Main Panel Upgrades. From planning and installation to maintenance and repair, we've got you covered.
Our teams take it step by step, while keeping you informed of the process from start to finish.
• Designing
• Proposal
• Contract
• Plans & Permits
• Utility Application
• HOA Application
• Monitoring
• AHJ Inspection
• Commissioning
You will never feel left in the dark!
Clayco has been ranked in the top 300 or 2% in the nation for 7 years running.
Click The Button to see how you can save $2,000 and get solar today!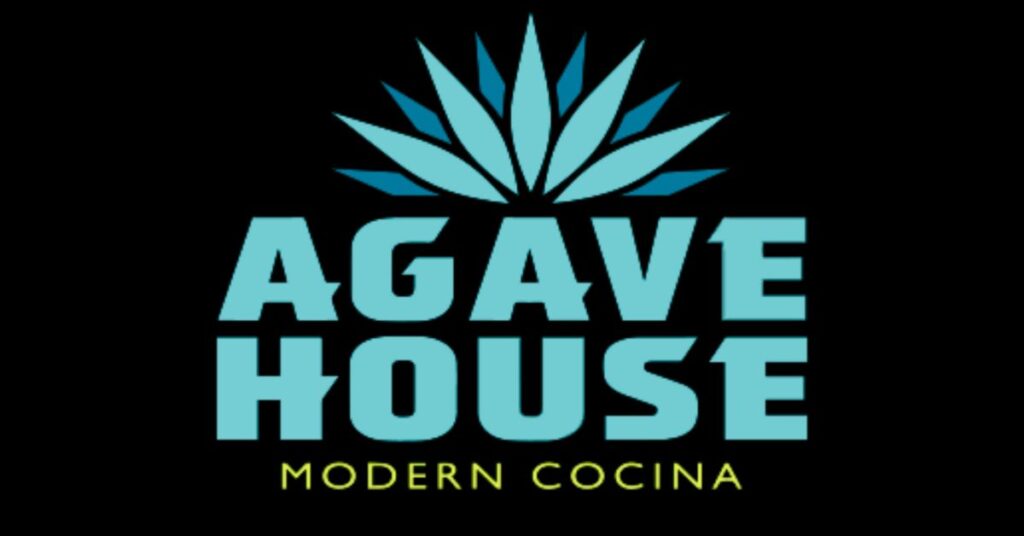 With the unwavering support of partners Russ Moore and Jennifer Treusch, local culinary virtuoso Richard Fifer introduces Agave House to his ever-expanding repertoire. After more than five triumphant years at the helm of Gentle Ben's, a nearby gastronomic institution that he still commands, Fifer's journey began as a busser in 2009 at this iconic brewpub on University Boulevard—an establishment where his roots in Tucson and his service in the Marine Corps converged.
Leading Agave House's symphony is Jonah Gomes, a culinary virtuoso with almost 25 years of experience spanning Arizona to Alaska. His gastronomic prowess was honed in esteemed locales like Casino Del Sol, JW Marriott Starr Pass Resort, and Del Lago Golf Club. Agave House's menu is a testament to locally sourced ingredients, featuring dishes from tacos to ceviches, each a tribute to the region's essence.
The bar is a sanctuary of spirits, boasting over 100 agave-based elixirs, themed flights, and signature cocktails—a gallery of narratives in every sip. Alongside these, a curated selection of beers and wines await. Yet, Agave House is not just a haven for epicurean delights, but an enchanting portal. The ambiance melds contemporary chic with rustic nostalgia, painting a vivid Mexican tableau that elevates every visit into an ethereal sojourn.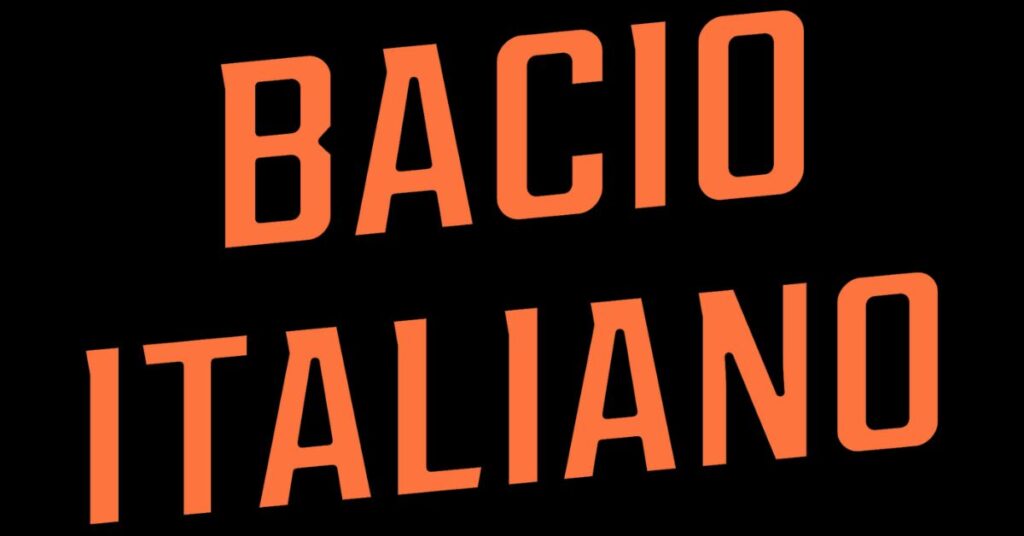 In a triumphant saga of transformation, Main Gate Square welcomed the arrival of Bacio Italiano. Emerging from the embers of the past, the former Red's Smokehouse & Tap Room now stands as an epicurean haven. Step within Bacio's realm, and you're transported into an artful dreamscape. Local artists' modern creations, ranging from mounted canvases to intricate metal doodles, adorn the walls. Cascades of natural light pour in through western windows and garage doors, illuminating the centerpiece: a majestic pizza oven. Bacio's co-owner, Andrew Avella, hailing from Staten Island and an alumnus of the University of Arizona, has woven his culinary journey into this gastronomic tapestry. His academic years saw him navigating the Italian restaurant scene of Tucson.
Bacio's menu is a symphony of Italian flavors, offering a range of appetizers, salads, pizzas, calzones, pastas, plates, sandwiches, and desserts. The cuisine strikes a harmonious balance between Italian American comforts and the authenticity of traditional Italian fare. However, the true star is Bacio's pizza. An alchemical creation, it marries Neapolitan and New York styles, resulting in a crispy symphony. Andrew Avella explains, "Our hybrid crust, a blend of high-gluten all-purpose flour and a slightly higher cooking temperature, achieves a crispy base with a subtle char around the edges." The pizza oven, a guardian of precision, maintains a steady 600 degrees to craft this culinary masterpiece.
Bacio's attention to detail extends to ingredients, with a 100% whole milk cheese proudly sharing its name with the restaurant itself. Andrew Avella and his team uphold quality with an approachable touch, a testament to their culinary ethos.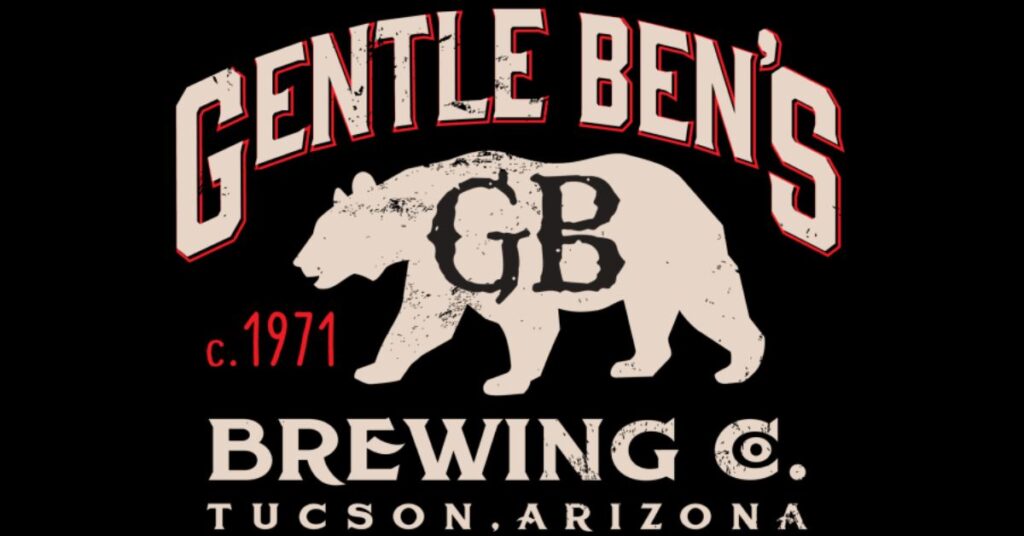 Since its inception in 1971, a stalwart icon known as Gentle Ben's Brewery has graced the block. Its resounding presence, however, wasn't marked solely by the passage of years but by the culmination of awards—a brewing virtuoso since 1991. Its origins are interwoven with the very fabric of history; the first incarnation nestled beneath what now stands as the Marriott hotel's grand lobby. A metamorphosis from its initial 1908 guise as a private haven for the Hamilton Family unfolded across the epochs, bearing witness to the roles of a University President's abode, a boarding house, and a haven for diverse fraternities.
Gentle Ben's, a moniker that resonates with a profound tale, was birthed through the crucible of a contest. Fate found its vessel in a university professor who saw a reflection of Dan Haggerty, the famed figure from the television saga "Grizzly Adams," in the manager's visage. The eponymous co-star, a bear named Gentle Ben, emerged from the same saga—a narrative rooted in the wanderings of a man through the wilderness of Northern California in the 1920s and 30s. Two bears, Benjamin Franklin and Martha Washington, shared his story. Martha, by the standards of her kind, was deemed fierce and bound by chains to a stake. Yet, a gentler spirit roamed unrestricted—an embodiment of its name, Gentle Ben.
Starting in 1932, Bashas' Family of Stores was founded by Brothers Ike and Eddie Basha, Sr. as a family-owned and -operated grocer with the goal of providing exceptional service, quality products at competitive prices, and exceeding customer expectations. Although the company has grown over the years and acquired other grocery formats such as Bashas' Diné, Food City, AJ's Fine Foods, and Eddie's Country Store, the company's mission has remained the same.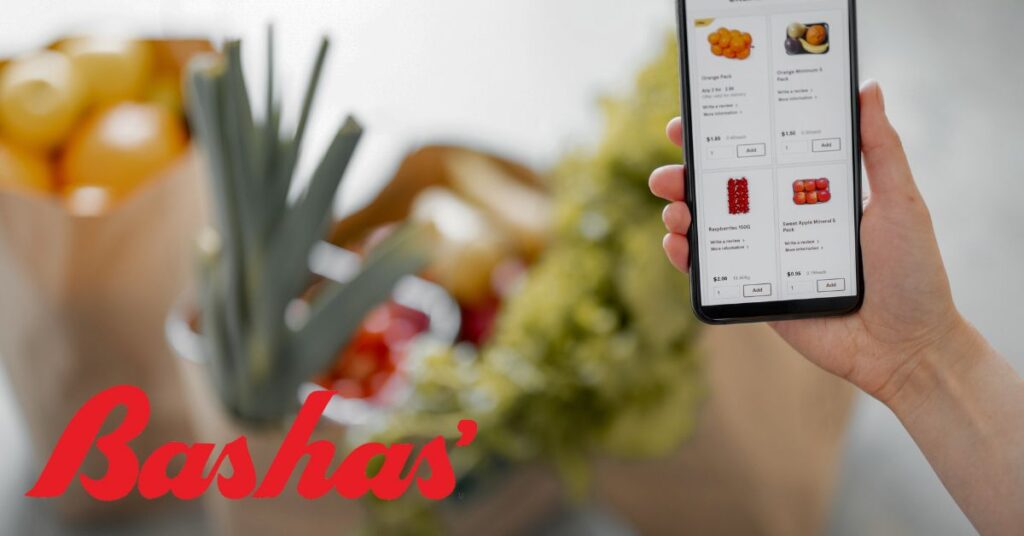 Bashas' Family of Stores is dedicated to improving and expanding its business while keeping customers' needs at the forefront. The company is also committed to giving back to its communities through service and support, as well as promoting sustainability efforts to protect the environment. With over 100 stores in Arizona, Bashas' Family of Stores is one of the state's largest employers and has donated more than $100 million to its communities since its inception. Learn about the Bashas family and the deals going on right now. Just click The Button.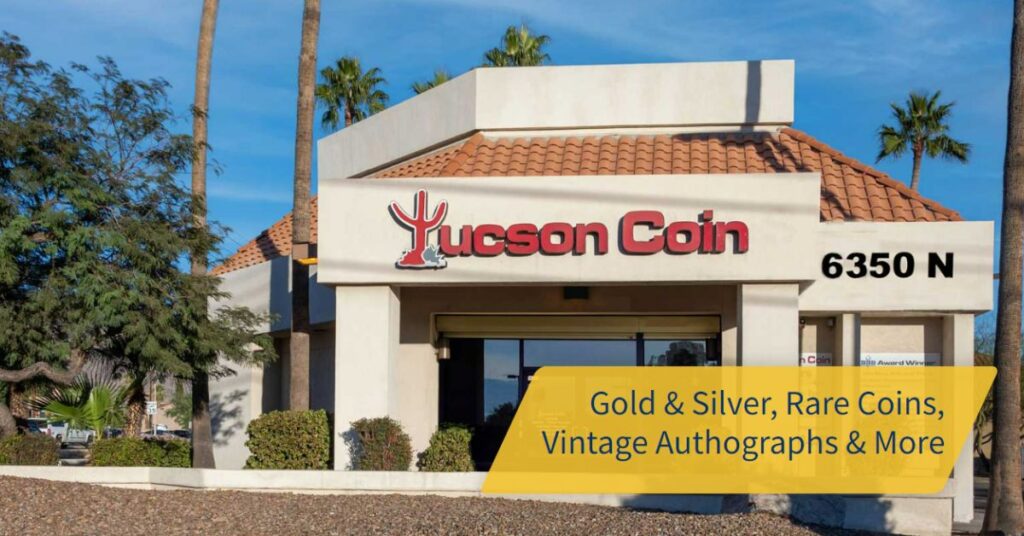 The Drive Tucson would like to extend a special thank you to Locally owned and operated, Tucson Coin & Autograph. They are our featured sponsor for American Top 40 heard every Sunday morning on The Drive Tucson starting at 9am.
Tucson Coin & Autograph specializes in buying and selling coins, gold, silver and currency. Learn the real worth of your valuables! They pay top dollar for gold, and autographs. Located on the southeast corner of Oracle and Orange Grove, their convenient location means you can be in, out and on your way with cash in hand.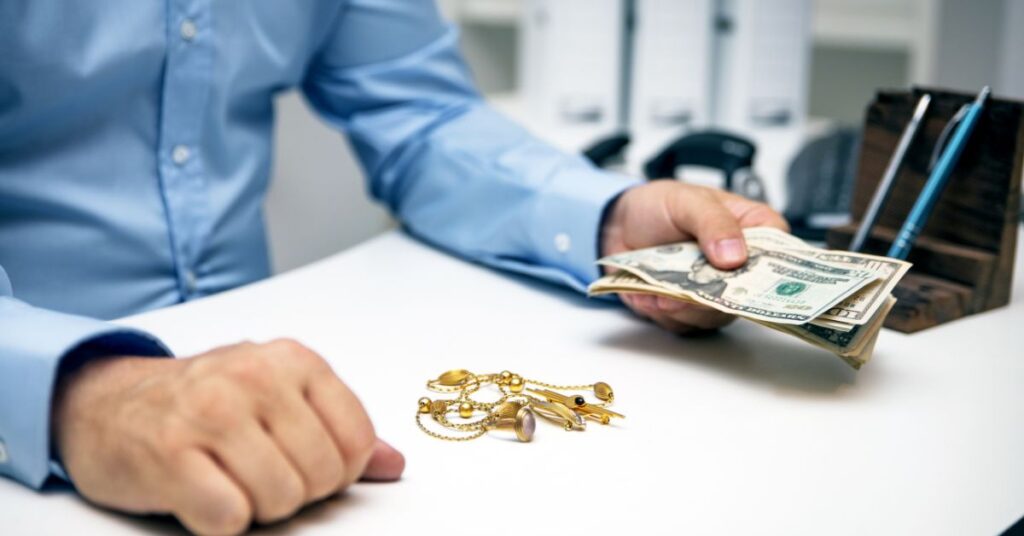 Do you have some old gold jewelry you don't wear anymore? Turn that old gold into cash today. We've been buying and selling gold and silver jewelry since 1974. Nobody does it better!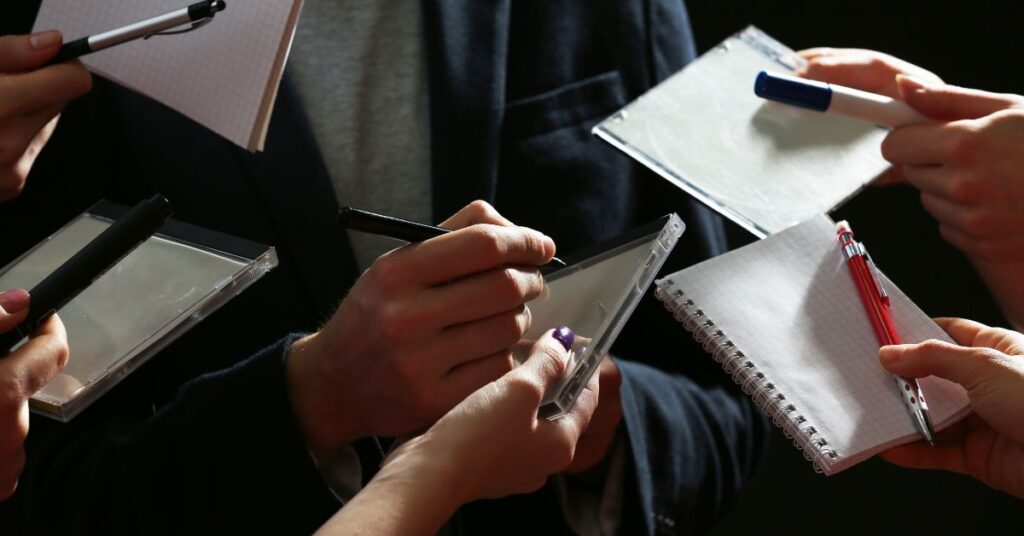 We also pay top dollar for Vintage autographs. Whether celebrity or professional athlete, bring in your autographed piece and let's have a conversation.
• Forty+ years as a scriptwriter, producer/director & editor
• Award-winning visual storyteller
• Accomplished video biographer & life story legacy video creator
That's the nutshell description of Family Legacy Video's Steve Pender. Steve begins his video career in New York City in 1978, joining a PR firm specializing in corporate video. Fast forward to 1998: After years of creating videos for a wide variety of corporate, business and not-for-profit clients, Steve focuses his talents on his own family history. He chronicles the life and times of his paternal grandmother in a moving personal documentary. The video becomes an instant family keepsake and Steve finds his true passion in life: video biography.
Every family has a storyteller. Maybe it's your grandmother or grandfather, your mom or dad, your aunt or uncle. Don't you love hearing them tell family stories? Shouldn't future generations be able to enjoy these life stories too? Now they can – when you preserve your family history with a personal legacy video or a personal audio biography.
Don't let YOUR family stories fade away.
Family Legacy Video® is a leading legacy video biography company. Our professional legacy video and audio services help families and family storytellers, including high-net-worth individuals and their families, pass along life stories, lessons learned, and family values from one generation to the next. To reserve your production time and immortalize your family's legacy through professional storytelling, just click The Button for more information.
Marnie Prince, owner of Junk King Tucson enjoys serving Pima County residents with dependable junk removal services.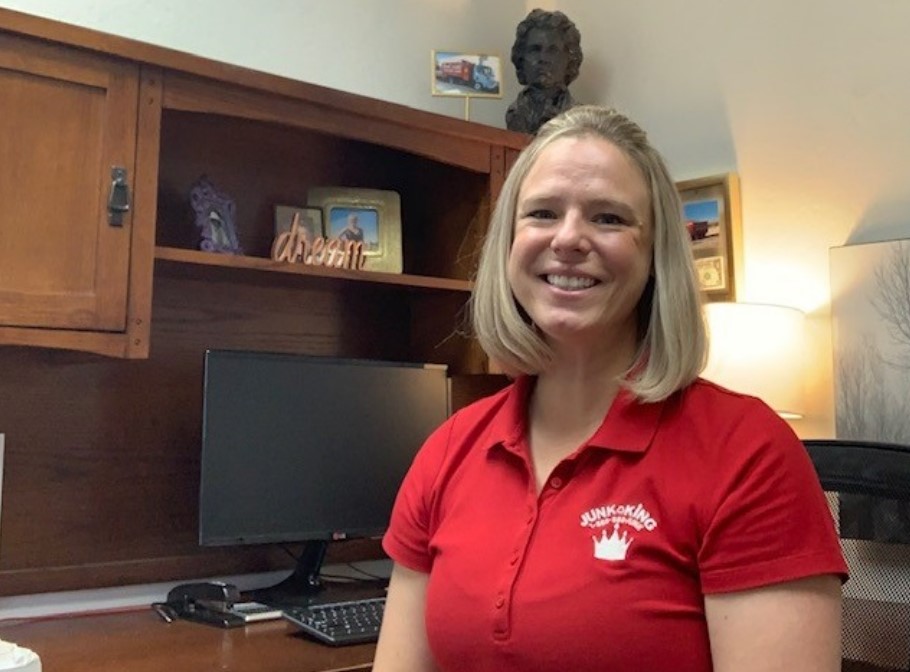 Following her career in banking and finance, Marnie developed a "passion for junk" in 2018. Her interest in helping people and the environment was the driving force in her successful shift to a career in junk removal management. She began pursuing business ownership in the industry after two years of working with a Portland junk removal service. Junk King stood out because it matched all her criteria. Prince brings to Tucson experience, knowledge and dedication to eco-friendly solutions. She considers her work fun because every day is a new and different exciting adventure.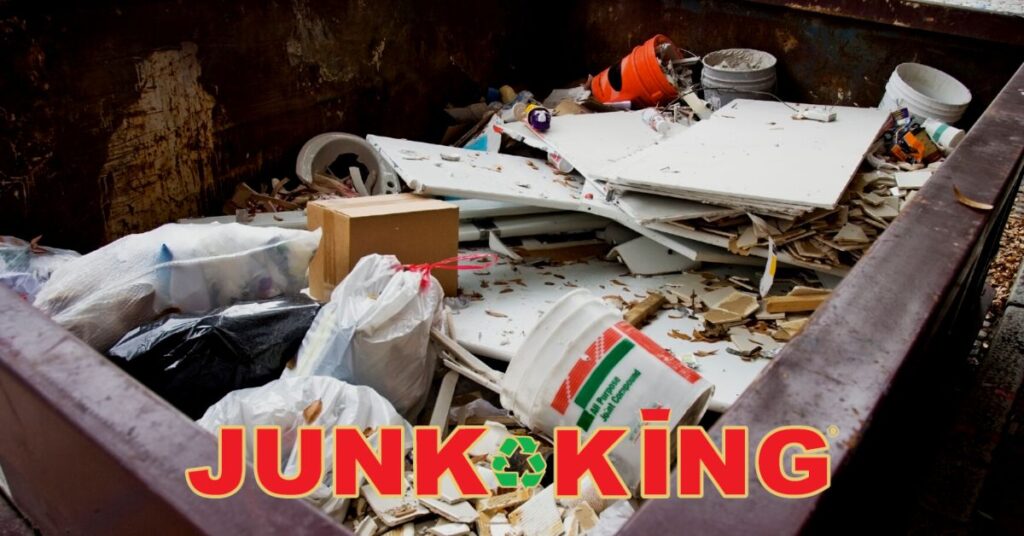 The value Marnie feels for her job is what Junk King can do for the people of Tucson. She's happy to bring new life to a homeowner's backyard. Removing stacks of junk to start new gardens creates a magical feeling that can spread through neighborhoods. Another dimension to Marnie's sustainability philosophy is she and her team are helping future generations reduce waste. Contributing to more eco-friendly approaches will be crucial for the entire business world in the coming years. Marnie is at the forefront of advancing sustainability in the Tucson community.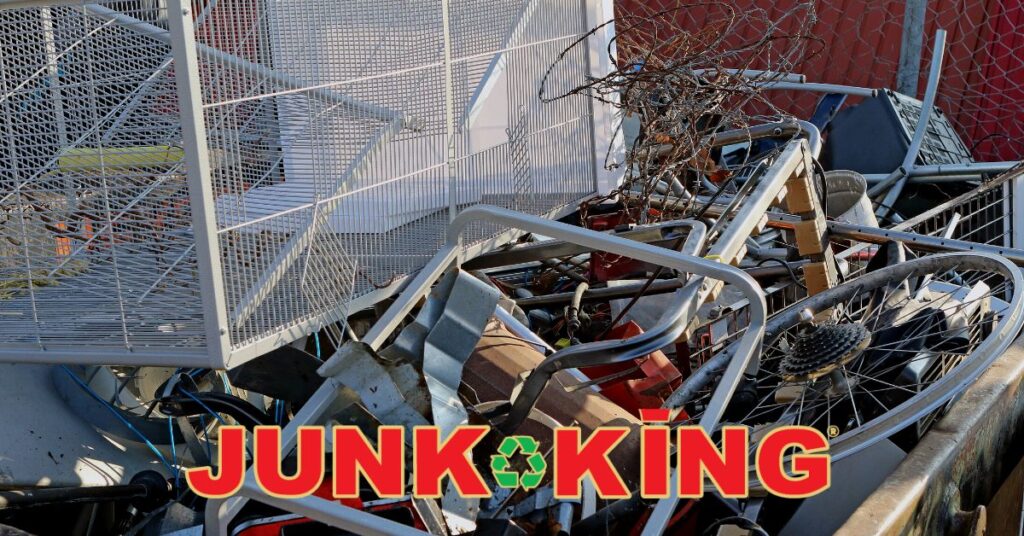 Under Marnie's leadership, Junk King Tucson donates as many items as possible to help local charities. Another benefit to the community is Junk King's team goes anywhere in the Tucson area. That saves everyone from driving to the dump or a recycling center themselves. Each day brings new compelling social scenarios about how today's society prepares for the future. The path to the future involves removing items that have fallen into the past. One day the team hauls away an old scratched up pool table and the next day it's forgotten physical fitness equipment, there is no telling what the next call will be!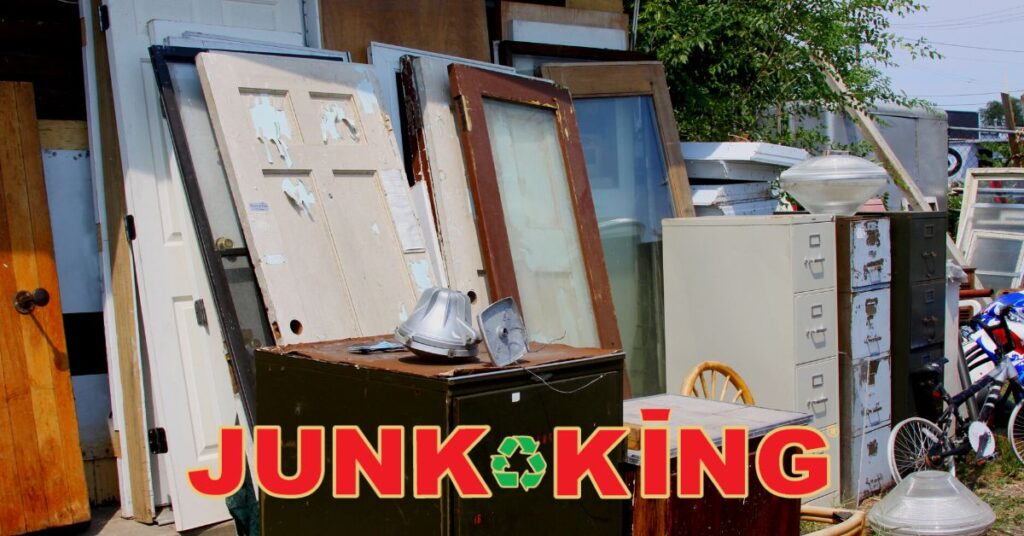 Use the PRICING CALCULATOR for a free "no surprise" estimate.