Get ready to immerse yourself in a dazzling spectacle of lights and holiday magic at ZooLights: Holiday Magic, proudly presented by Tucson Electric Power! This beloved Tucson tradition is back, and it's bigger and brighter than ever. Marvel at thousands of enchanting lights, be captivated by mesmerizing light shows, and explore themed displays that transport you into a whimsical world of holly jolly fun for all ages.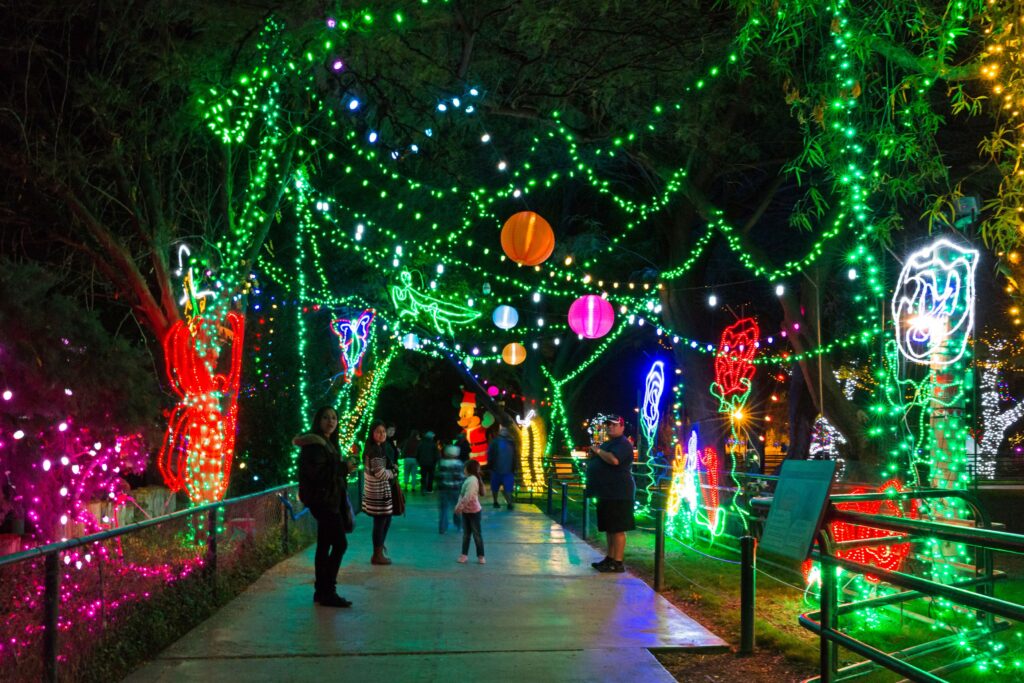 Make your way through this luminous wonderland and don't miss the chance for a magical photo op with St. Nick, who'll be listening to wishes every evening until December 23rd. Step into the Arctic Zone and experience the thrill of falling snow, all while enjoying the festive tunes that fill the air. Warm up with a delightful cup of cocoa from the Zoo Café or carts as you journey through this vibrant, wild winter wonderland.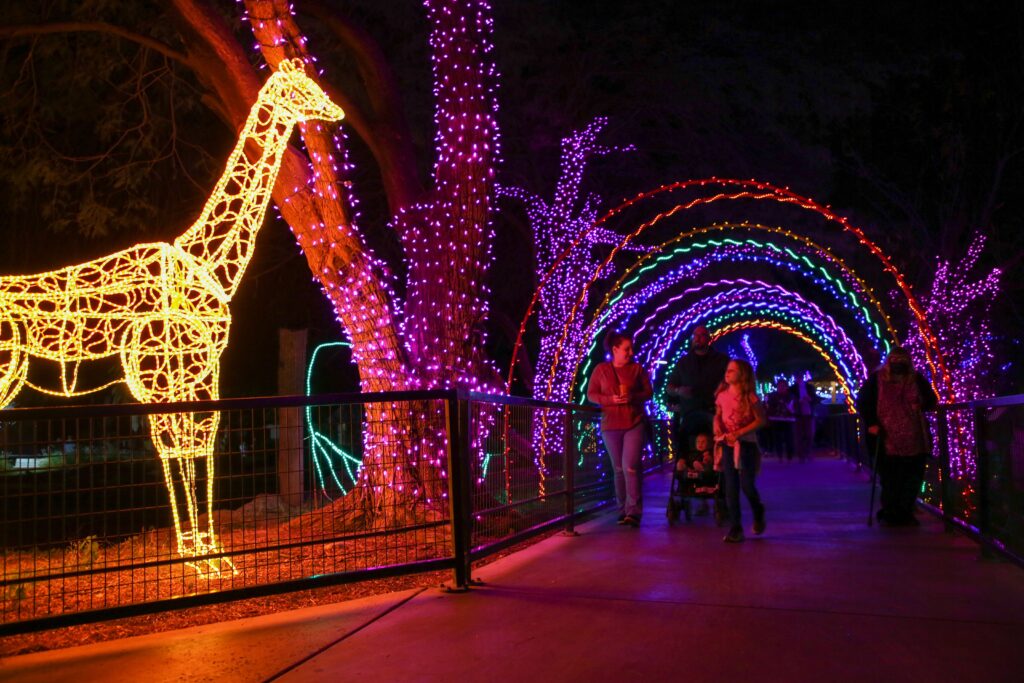 New to the festivities this year is a magnificent 33-foot-tall tree, the perfect backdrop for your holiday photos. Open from 6 to 8:30 p.m., from December 2nd to 23rd, and then again from December 26th to 30th and January 2nd to 7th. For an even more magical experience, advanced, timed tickets are required from December 16th to 23rd.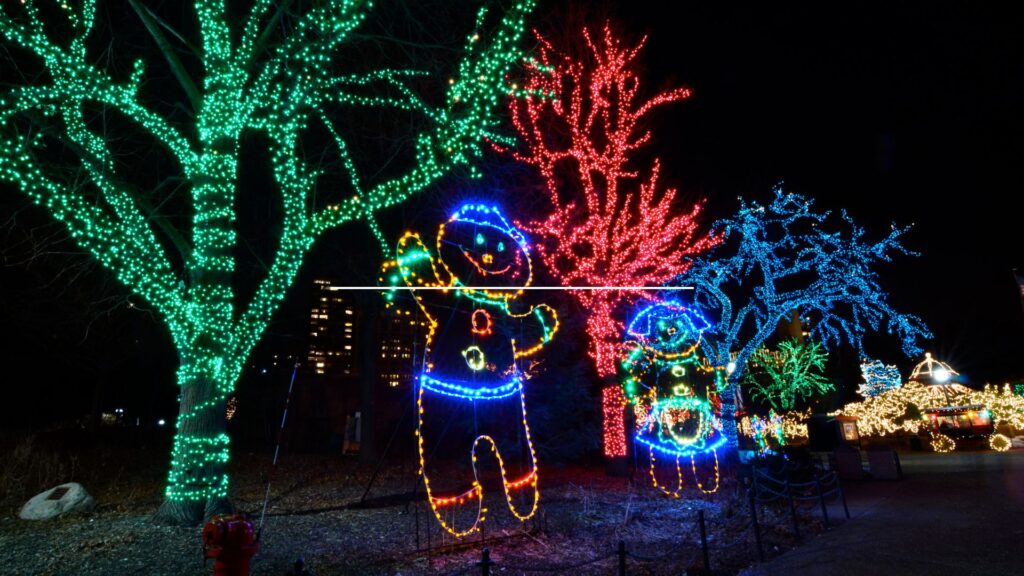 Please note that ZooLights will take a brief pause on December 24th, 25th, 31st, and January 1st, allowing everyone to celebrate the holidays in their own special way. Join us for this extraordinary celebration, where the spirit of the season comes to life in a dazzling display of lights, joy, and unforgettable memories!
For more events in Tucson, click HERE
Dive into the enchantment of the season with Holiday Nights, a timeless Tucson tradition that beckons families and friends to gather and revel in the festive spirit. Wander through mesmerizing paths adorned with thousands of twinkling lights, where live entertainment, talented musicians, and artists create an immersive experience. Sip on hot cocoa and indulge in delightful treats as you bask in the magical glow. Don't let this holiday wonderland pass you by!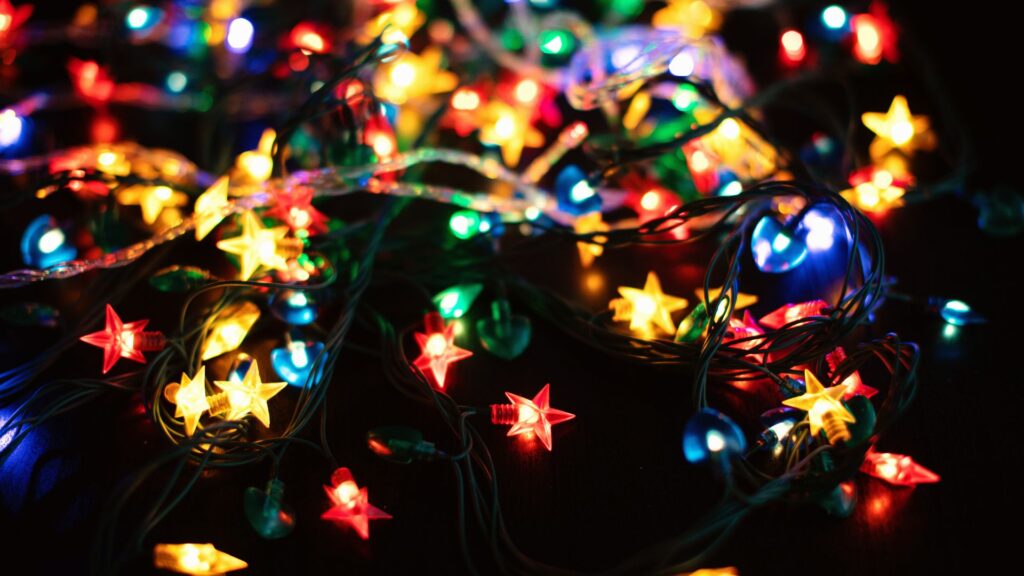 Tohono Chul, a nonprofit organization, is on a mission to enrich lives by connecting people with the wonders of nature, art, and culture in the Sonoran Desert, fostering a commitment to wise stewardship of the natural world. Join us for a celebration that transcends the ordinary and transforms your holiday season into a dazzling, unforgettable experience!
More events in Tucson can be found by clicking HERE
Take a step back in time at YULETIDE to experience Holidays the Old West Way this Christmas season. Our holiday spectacular combines the magic of Old Tucson with stunning décor, period costumes, live shows, and interactive experiences. YULETIDE highlights the unique Wild West history of Old Tucson and creates a one-of-a-kind event that is sure to become an annual tradition for the entire community.
Enjoy comedy stunt shows, immersive attractions, horse-drawn wagon rides, delicious seasonal food and beverage, a Christmas tree lighting ceremony, and the opportunity to meet Santa himself for the perfect holiday photo.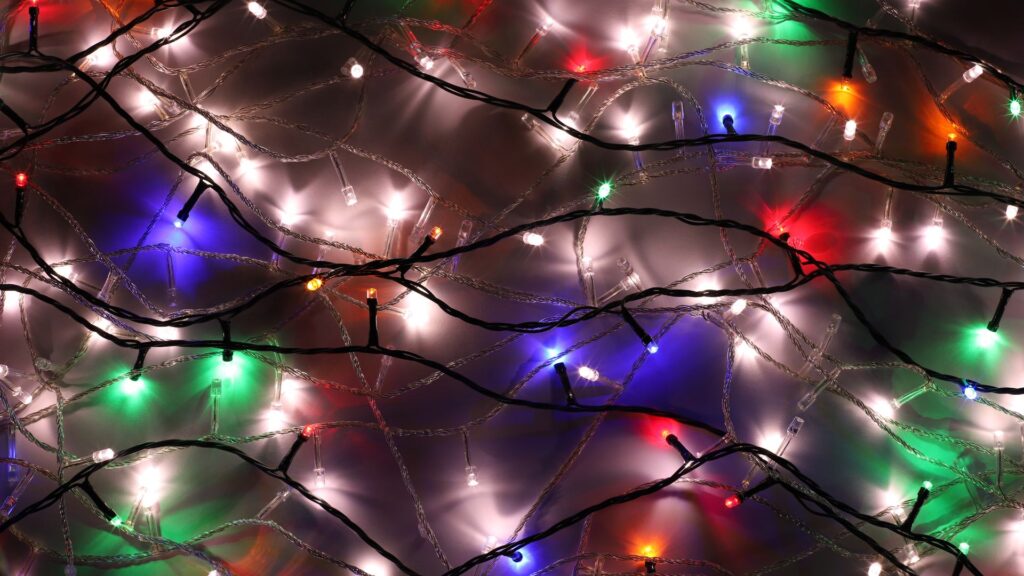 Open Fridays through Sundays. Additional days added: Dec. 14, Dec. 20, Dec. 21
YULETIDE utilizes a timed-entry model for guests arriving at the park with first entry at 5:00pm.
More events in Tucson can be found HERE
Get ready to deck the halls and spread the cheer at Trail Dust Town! Immerse yourself in a winter wonderland with enchanting snowfall at 4, 5, 6, and 7 pm, creating a magical atmosphere. Indulge in the festive spirit with holiday drinks and delectable snacks at the Cozy Cart. Grab an $8 discounted amusement ride wristband for unlimited thrills on the train, carousel, and Ferris wheel.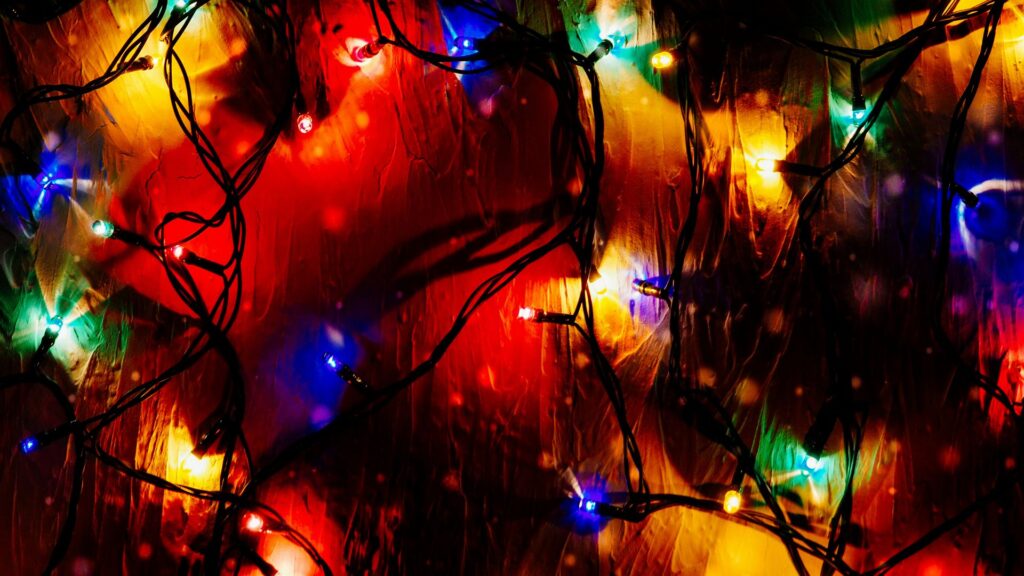 Experience the adrenaline-pumping "A Fistful of Christmas" Stunt Show at 7 and 8 pm, featuring the daring Pistoleros. Embark on the Christmas Express train ride, and engage in joyful activities with community friends and partners. The festivities at Trail Dust Town are bound to make your season merry and bright!
What's even better? Trail Dust Town offers free admission and parking, ensuring a jolly time for everyone. Don't miss out on this magical celebration that promises joy, laughter, and memories to last a lifetime!
For other events coming to Tucson, Click HERE
Experience the magic of the season with the City of Tucson and Rio Nuevo as they invite you to glide across Tucson's enchanting outdoor ice rink. Located downtown at 260 S. Church Avenue, right in front of the Tucson Convention Center Ticket Office, Holiday Ice promises a genuine ice-skating adventure.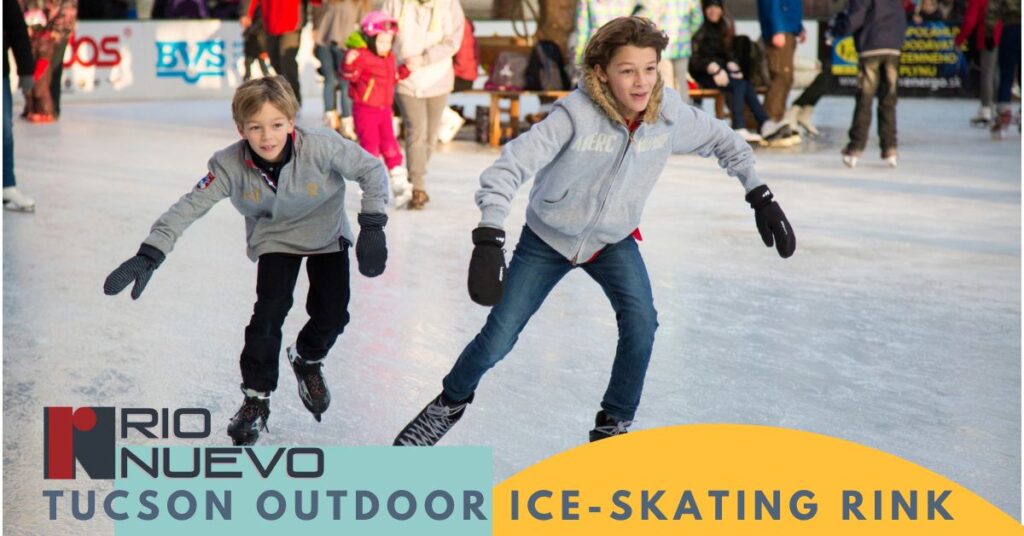 Secure your tickets online, inclusive of skates, with no extra fees for 90-minute sessions. From children's size 8 to adult men's size 15, lace up your skates and revel in the icy fun. Remember to wear socks (required) and gloves (highly recommended).
Tucson Holiday Ice, proudly presented by the City of Tucson, Rio Nuevo, Arizona Vascular Specialists, HSL Properties, Tucson Appliance Company, and other generous sponsors, guarantees a festive atmosphere for all. Note that the rink will be closed on Christmas (Dec. 25). Don't miss this opportunity to create lasting winter memories in the heart of Tucson!
For more Tucson events, click HERE
Step into a world of enchantment and joy as you immerse yourself in the magic of our Enchanted Snowfall at La Encantada. Picture snowflakes gently cascading, creating a mesmerizing winter wonderland.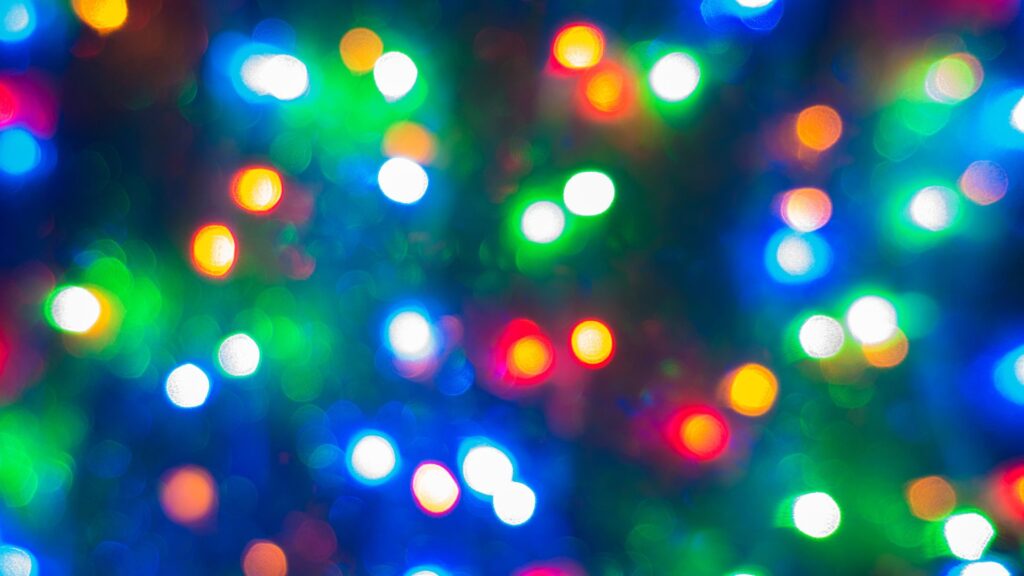 Stand in awe of our towering Christmas tree, adorned with twinkling lights that bring the spirit of the season to life. Indulge your taste buds with heartwarming hot chocolate for the little ones, and savor the rich, comforting flavors that define the holiday season for the entire family. And that's not all—live entertainment will captivate you, filling the air with the joyous sounds of the holidays.
Come, join us, and let La Encantada be the backdrop for your most memorable and magical holiday celebration. Experience the wonder, the warmth, and the sheer joy that only the holiday season at La Encantada can bring. For more events in Tucson, click HERE.
Friday, November 24

Tucson Girls Chorus: 6:15-6:45 pm & 7:00-7:45 pm

Saturday, November 25

What the Dickets: 6:15-6:45 pm
Flowing Wells High School Choir: 7:00-7:45 pm

Thursday, November 30

Tucson Desert Harmony Chorus: 6:15-6:45 pm
Catalina Foothills High School Flute Performance: 7:00-7:45 pm

Thursday, December 7

Gregory School Large Jazz Band / Smaller jazz combo: 6:15-6:45 pm
Gregory School Large Jazz Band / Smaller jazz combo: 7:00-7:45 pm

Friday, December 8

Catalina Foothills Pomline JV/Varsity: 6:15-6:45 pm

Saturday, December 9

Ballet Tucson: 6:15-6:45 pm & 7:00-7:45 pm

Thursday, December 14

Salpointe Band: 6:15-6:45 pm & 7:00-7:45 pm

Friday, December 15

Esperero Canyon Middle School Choirs: 6:15-6:45 pm
Catalina Foothills High School Choirs: 7:00-7:45 pm

Saturday, December 16

Ironwood Ridge Pomline: 6:15-6:45 pm
Linewater Honor Recorder: 7:00-7:45 pm

Thursday, December 21

Catalina Foothills High School Orchestra Program: 6:15-6:45 pm
Sunrise Drive Elementary: 7:00-7:45 pm

Friday, December 22

Disney Princess U of A: 6:15-6:45 pm
Southern Arizona Spirit Squad Dance Performance: 7:00-7:45 pm
Get ready for an explosion of holiday joy THIS WEEKEND, as the Southern Arizona Arts & Cultural Alliance teams up with the Town of Oro Valley to deliver the most colossal community celebration of arts and culture in Southern Arizona at the Oro Valley Marketplace!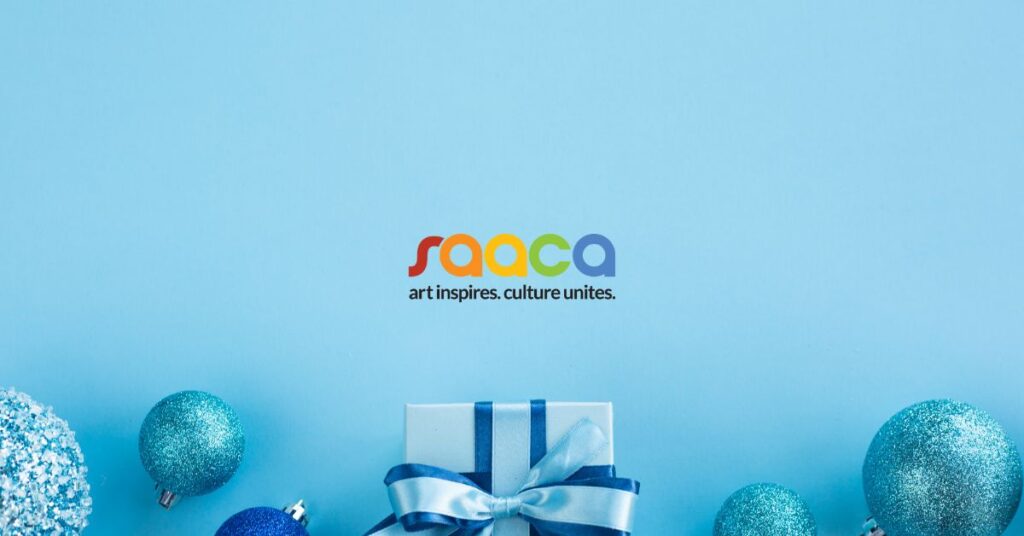 The Oro Valley Festival of the Arts & Holiday Tree Lighting Celebration is a dynamic creative hub. It breathes life into Oro Valley's cultural identity. This two-day extravaganza is Southern Arizona's grand canvas, boasting 130+ artisans, 30+ performances by local musicians, family art activities, food trucks, the lively TUBACHRISTMAS holiday play-along, and free photos with Santa in front of the Golder Ranch Fire Truck!
Saturday starts with the Art Festival from 10:00 AM to 5:00 PM. It builds up to an electrifying tree lighting at 6:00 PM—a community spectacle you won't want to miss. On Sunday, the festivities continue from 10:00 AM to 4:00 PM, promising a second day of creative wonders. Brace yourself for a weekend of unparalleled arts, culture, and festive magic, leaving you with cherished memories! Click The Button for more info.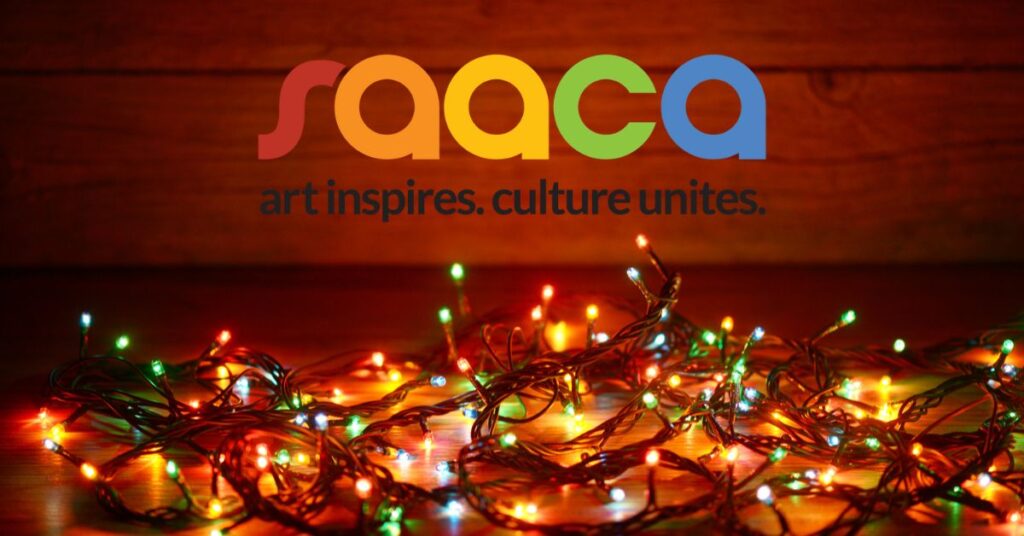 Festival Highlights
Over 150 artists & exhibitors
500+ Student and Community Performers
TUBACHRISTMAS
Food Vendors
Free Pictures with Santa and the Golder Ranch Fire Truck
Free Facepainting and Arts Activities at Leman Academy Booth
Holiday Ornament Making with Lucky Cat Social
The Comic Bookmobile with Frank Powers
Snowy Kingdom Immersive Photo Opportunity with Team Studio Create
Strolling caroling with Tucson Desert Harmony, Arizona Women's Chorus, What the Dickens,
and Havin' A Blast A Cappella.
More Tucson events click HERE
Get ready to embark on a magical journey through time and across the globe as The Mini Time Machine Museum of Miniatures unveils its enchanting Wee Winter Wonderland, an annual holiday extravaganza that kicks off during the Thanksgiving week. Immerse yourself in the holiday spirit as the entire museum, from the charming lobby to the captivating galleries, is adorned with festive decorations that set the stage for an unforgettable exploration of miniature marvels.
Step into a world where miniatures come to life, portraying the rich and diverse holiday traditions celebrated around the world and throughout different eras. Delight in the intricate details as the permanent collection of miniatures is transformed into a whimsical display of holiday scenes, each capturing the essence of cultural celebrations and timeless festivities. Look out for the special didactics scattered throughout the galleries, providing insightful narratives and context for the miniatures, enhancing the experience with a deeper understanding of the traditions being depicted.
To cater to our diverse community, all the informative didactics are thoughtfully translated into Spanish, ensuring that every visitor can fully appreciate and immerse themselves in the holiday magic. Whether you're a long-time admirer of miniatures or someone looking to ignite the holiday spirit, this event promises to be an enchanting and educational experience for the whole family.
Plan your visit from Tuesday to Saturday, between 9:00 AM and 4:00 PM, or on Sunday from 12:00 PM to 4:00 PM, and get ready to be captivated by the wonders of this extraordinary Wee Winter Wonderland. Please note that the museum is closed on Mondays as well as major holidays, so be sure to mark your calendars and join us for an unforgettable celebration of holiday cheer and miniature marvels.
Click HERE for more Tucson events.
The Art Institute at the Arizona-Sonora Desert Museum helps protect the Sonoran Desert region through art classes, art displays, and taking care of the museum's art collection. People from all over the world and Southern Arizona come to visit.
The Art Institute has great teachers in a peaceful desert setting. It doesn't matter if you're just starting or if you're really good, you'll get better at art and feel closer to the desert and its animals. Find out more about the Art Institute.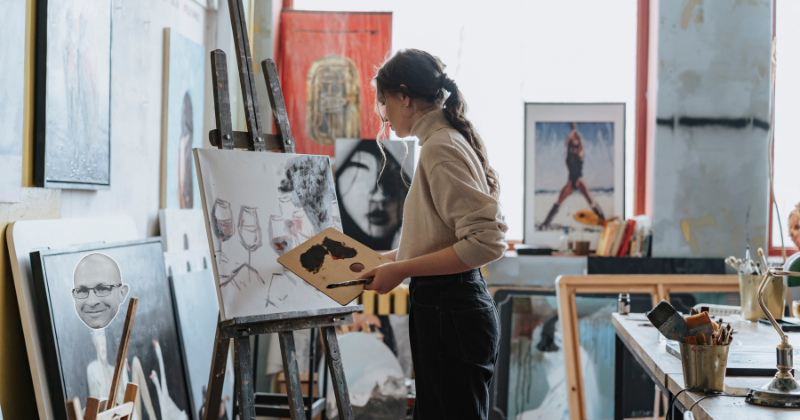 ABOUT THE ARIZONA-SONORA DESERT MUSEUM
The Arizona-Sonora Desert Museum wants to encourage people to live in a way that respects the natural world. They want people to love, appreciate, and understand the Sonoran Desert.
Experience the electrifying spectacle of our mission, Conservation through Art Education, coming to life in the vibrant showcase of the bi-annual student exhibition. Delight in the brilliant craftsmanship of budding artists hailing from every corner of the region, as they converge to unveil their ingenious creations, igniting a dynamic celebration of the Southwest's artistic ingenuity.
Experience Southern Arizona's newest holiday tradition!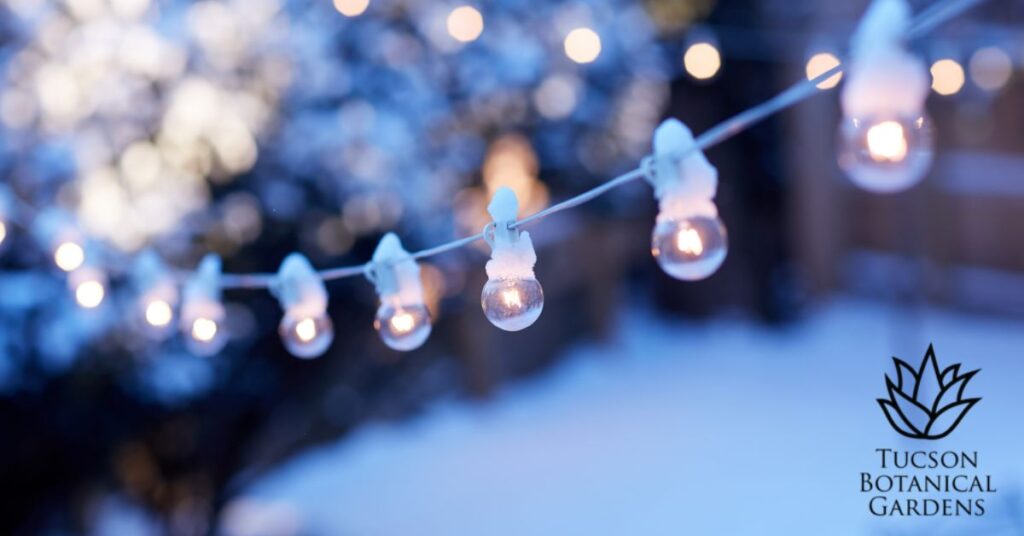 Join us this holiday season at the Tucson Botanical Gardens for Tucson's Festival of Illumination: LightsUp! Stroll through our six themed light areas and be dazzled by over one million lights, dancing sculptures, and awe-inspiring luminaria displays.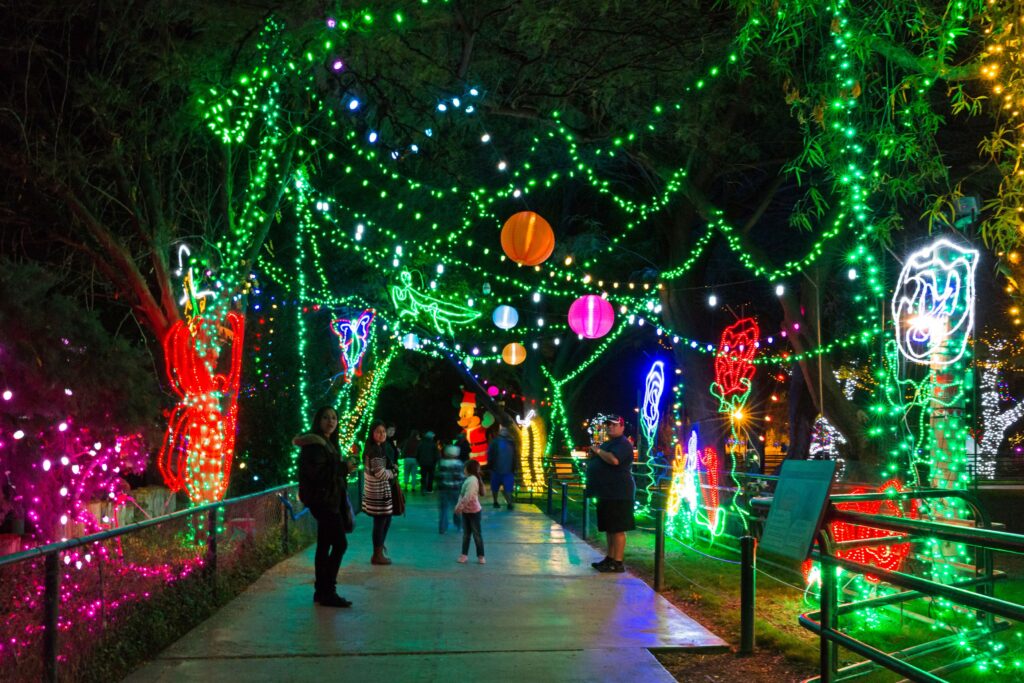 In addition to clouds of LED lights throughout the display, custom-built, oversized props and pieces created by local artisans including light tunnels, cypress-inspired spindle trees, punched-tin stars and trees, light curtains, and luminaria chandeliers and archways will all contribute to creating an unforgettable holiday experience unlike anything ever seen in southern Arizona.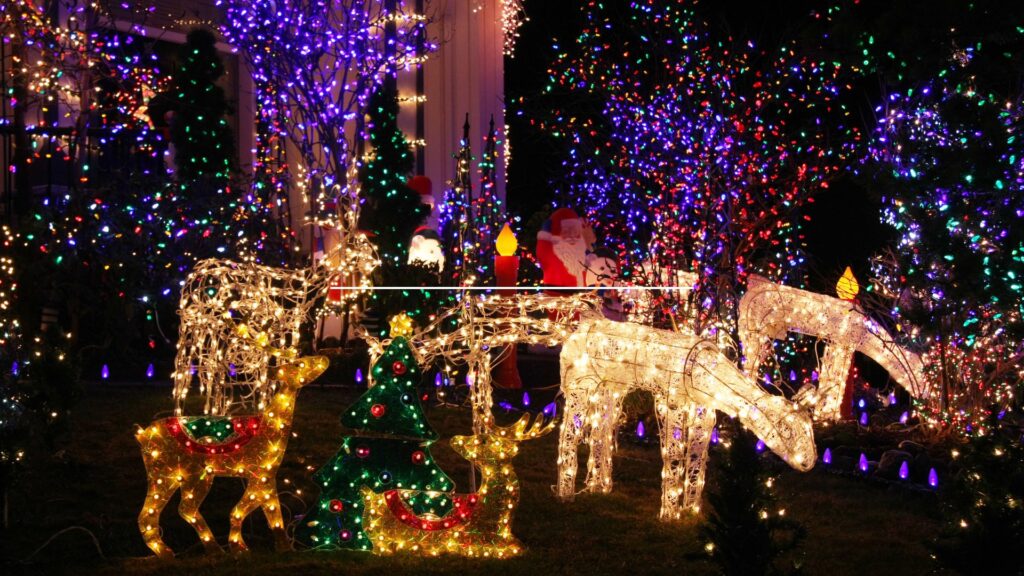 A casual walk through the show will take approximately 60 minutes and will be accompanied by a soundtrack that, in some areas, will be choreographed with the lights. Click The Button for ticket information.
Click HERE for more Tucson events.