The Children's Advocacy Center of Southern Arizona stands at the forefront in responding to reports of child abuse, serious maltreatment, and situations where children have witnessed violence or other crimes in southern Arizona.
Help us reach our giving goal of $10,000. We are almost there! If you would like to donate an amount now, just click Donate Now to be taken directly to the Children's Advocacy Center's website.
Your information will remain secure and confidential. We have also collaborated with the Children's Advocacy Center to spread joy by collecting new, unwrapped toys for Tucson-area children. If you'd like to contribute, see the list of drop-off locations below throughout the Tucson area. For additional community events, click HERE.
Toy Box Drop-off Locations:
All Jack Furrier Tire and Auto Care locations
Both Fleet Feet locations: 7607 N. Oracle and 7301 E. Tanque Verde
Gaslight Theater/Little Anthony's Diner: 7010 E. Broadway at Kolb
Tucson Racquet Club: at the end of N. Country Club
Desert Toyota: 22nd at Kolb
Hudbay Copper: Williams Circle at Broadway at Craycroft
Isle of Games: 7835 E. Broadway
Republic Services: 5055 S. Swan Rd.
Valley Animal Hospital: 4984 E. 22nd St.
Kino Complex: E. Ajo Way
Deus Church: Broadway at Swan
Tucson Appliance Company: 4229 E. Speedway
Oro Valley Main Police Station: 11000 N. La Canada Dr.
Face Time Aesthetics: 1060 N. Campbell Ave.
Jade Star Acupuncture and Wellness: 6440 E. Broadway
Anytime Fitness: 2500 N. Silverbell Rd.
Children's Advocacy Center of Southern Arizona: 2329 E. Ajo Way.
To go back to events page, click HERE.
Spreading kindness is the mission behind Ben's Bell's,
because of the scientific effects that kindness has on one's health.
The smallest actions by other individuals, especially strangers, can greatly impact the lives of others. Reaching out to those in need and showing support can be all that they really need in order to cope — just knowing that someone is there. The random acts of kindness and paying it forward movements have become a trend; however, they do more than people may think. Not only does performing a random act of kindness make the recipient feel good, but the one performing the act benefits as well.
Since 2003 Ben's Bells, right here in Tucson, has been operating as a nonprofit by growing kindness education programs and continuing to distribute thousands of Bells every year. Today Bells are found all over the world and their free kindness education programs have reached over 1.6 million students.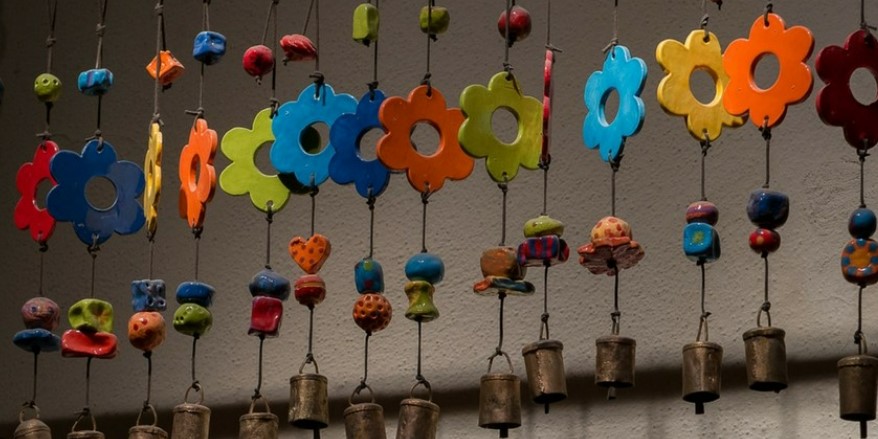 Studies have shown that people who perform random acts of kindness for others tend to be happier than those who do not. Spreading kindness to those in need creates a kindness ripple-effect in which people in turn go out and do further kind acts for others, making society a better place.
Kindness Art Inspiration Project
As a way to help them continue their mission, this is a great project to introduce to the students in your life. Projects like these help Ben Bell's create beautiful visual reminders of kindness and raise funds needed to support free educational programming. Selected designs will be translated into mosaic steppingstones or used in Ben's Bell's merchandise design.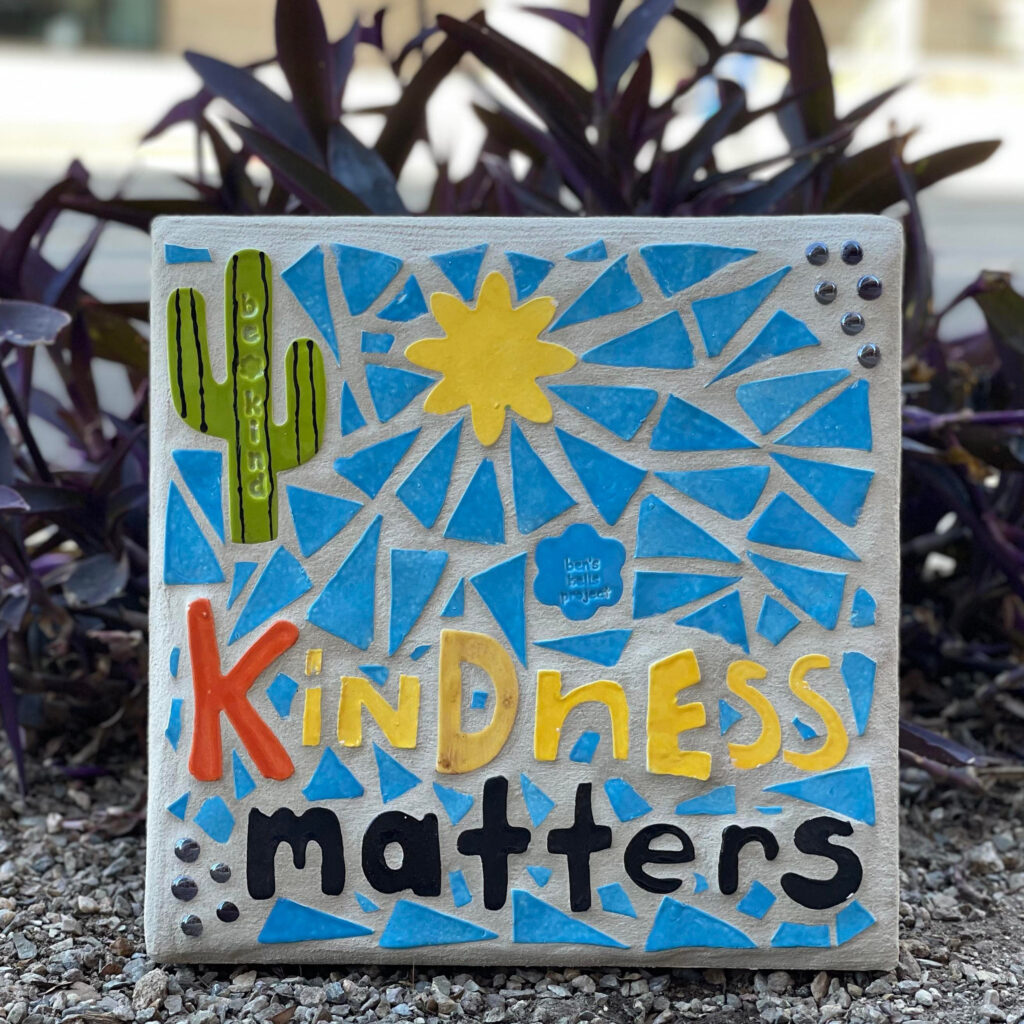 Ben's Bells will feature the design along with the completed steppingstones, your school's name, and the student designer's first name when featuring the design. All proceeds go towards furthering Ben's Bells education programming and spreading kindness in our communities.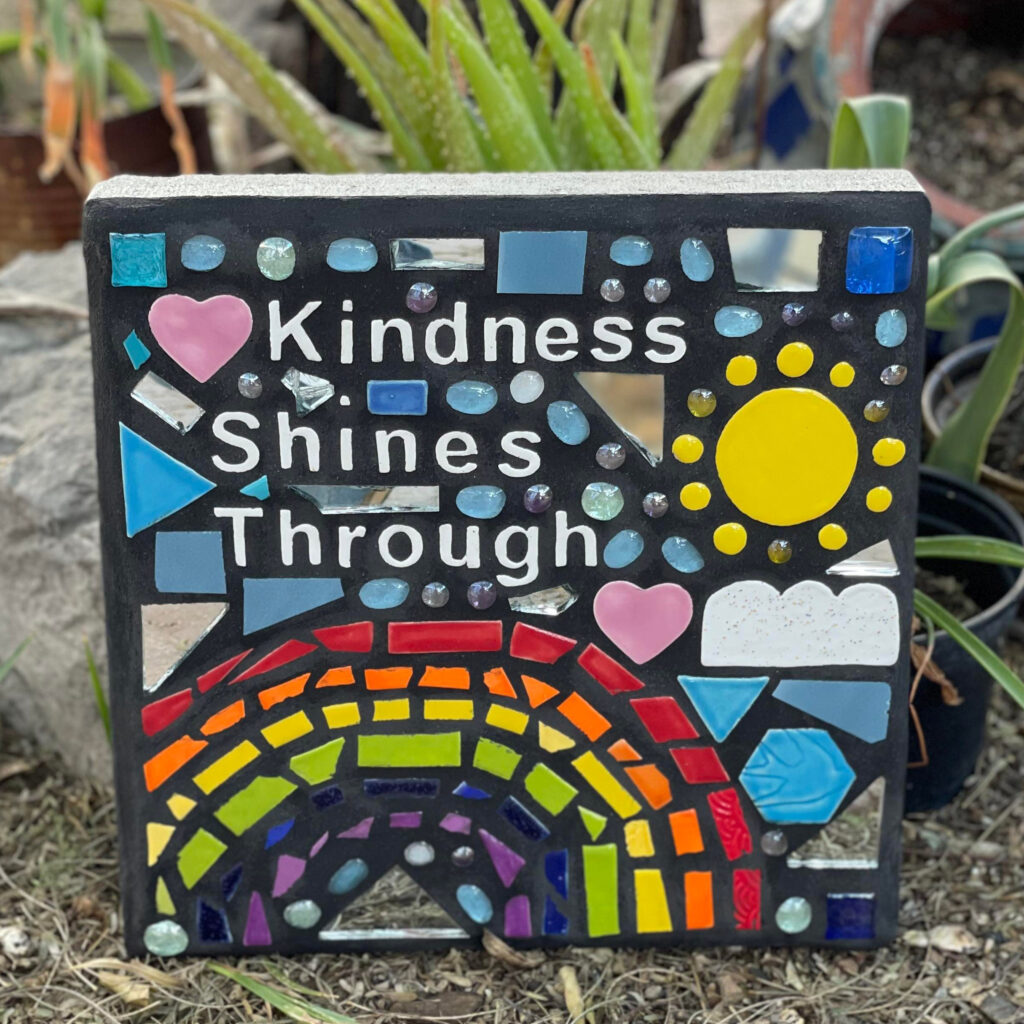 If you are or know a student that would like to enter the Ben's Bell's Kindness Art Inspiration Project, simply click Art Project. If you would like an opportunity to help spread kindness and own a Ben's Bells, then click Bell Shop.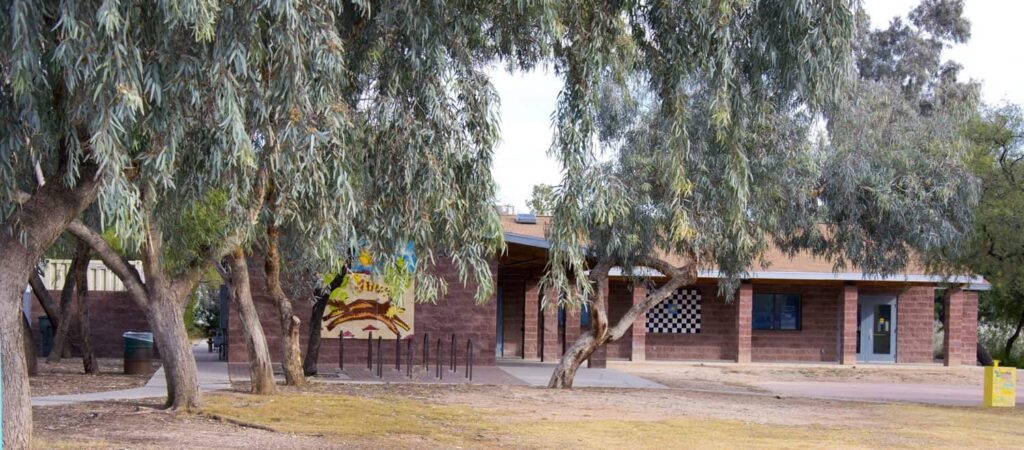 In 2002, Marty Birdman, a local construction contractor, was saddened by the death of a neighborhood boy who was hit by a car while riding his bicycle in the Balboa Heights neighborhood. Marty said the kids needed a safe place to play. He found a vacant lot, canvassed the neighborhood businesses for help, purchased the lot and built a building with a gym, offices and restrooms and gave it to the Parks and Recreation Department. In fact, Birdman even contacted the University of Arizona's architecture college to see about getting the center designed. That call resulted in the creation of an independent study course in which students designed the center with input from local residents. The students eventually worked at the construction site alongside Birdman, who taught them how to tint mortar and tie rebar.
The Marty Birdman Center is located at 2536 N. Castro Ave.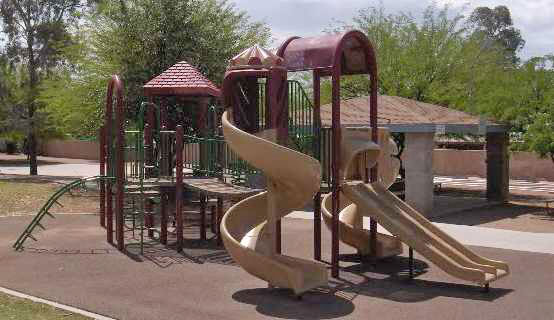 This time of year, there are so many great charities in Tucson to think about giving to. This year, consider donating to The Marty Birdman Center here in Tucson. It is a true testimony to the power of community.
The Friends of the Marty Birdman Center is a 501C3 non-profit,01-0682653, incorporated in July 2003 for the purpose of acting as the resident advisory body to the Center operated by the Tucson Parks and Recreation Department and supervised by an employee of said department. The Corporation will advise, recommend, evaluate, develop, support and assist fund-raising programs and activities of the Center for the purpose of subsidizing children who attend the activities at the Center for costs of general supplies, healthful meals and snacks and field trips scheduled by the Center.
To learn more about The Friends of the Marty Birdman Center and how you can help make a big difference in the lives of Balboa Heights children right here in Tucson, click HERE
The YWCA Southern Arizona Women's Business Center is all about helping local businesses thrive.
In our Women's Business Center, we work hard to assist lots of small businesses in our community each year. We offer specialized programs like IncubateHer and Build Academy that provide valuable help to current business owners and folks who dream of starting their own businesses. These programs cover important aspects of business, like creating a strong business plan, finding the right customers, improving branding and marketing, managing money wisely, and getting the funding you need through loans and grants from us and our partners.
Every year, we meet many exciting new local businesses. When they do well, we want everyone in our community to know about them. So, we're thrilled to introduce you to five fantastic Tucson businesses that have benefited from the support we offer. These businesses show what can happen when people with passion and determination get a helping hand from their community.
To learn more on how the YWCA Southern Arizona Women's Business Center in Tucson can help you, just click The Button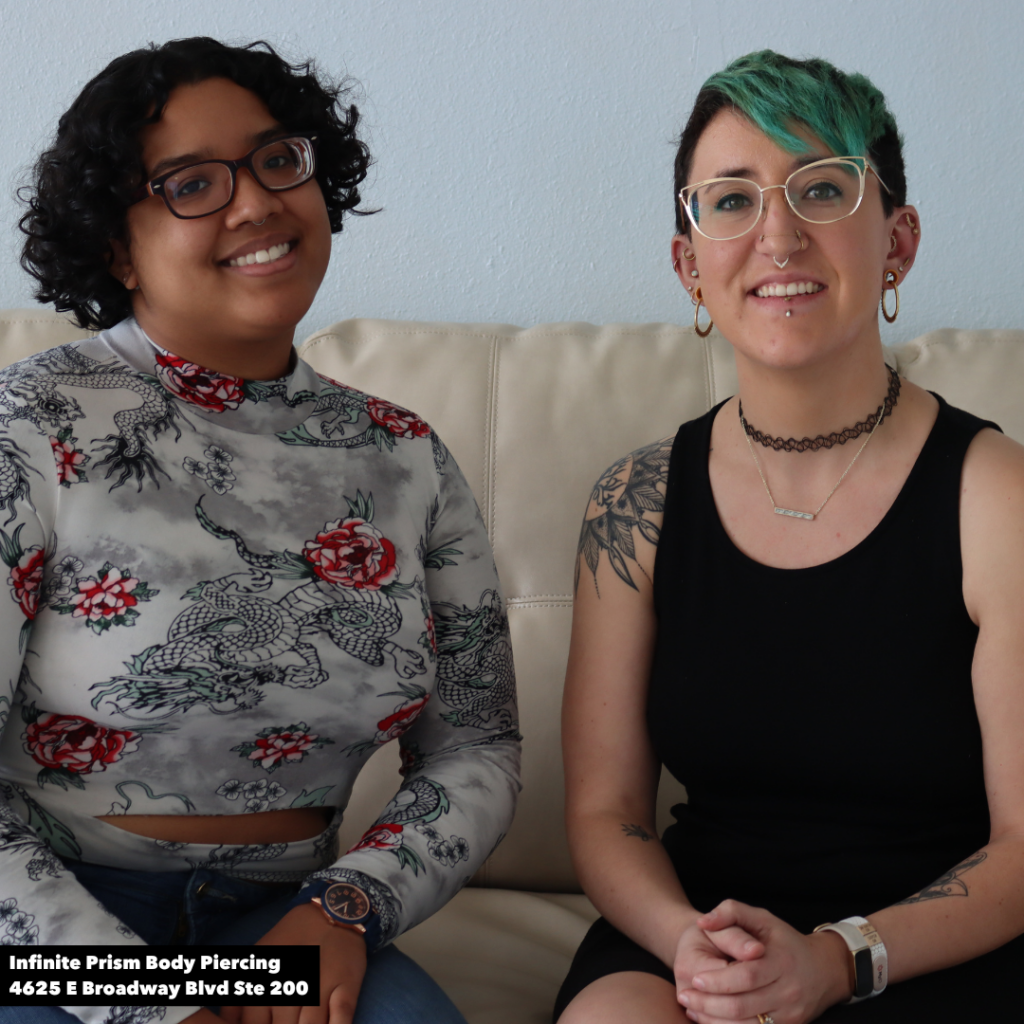 Infinite Prism Body Piercing

Address: 4625 E Broadway Blvd Ste 200Open from 12-7 pm Wednesday to Sunday

Infinite Prism Piercing is the first inclusive and accessible piercing studio in Tucson. Owner Sydni Engle, who opened the studio in 2022, created a welcoming space that values disability access, equity, and inclusion. They have a vibrant atmosphere with a large pride flag and local artwork. Plus, they're an Association of Professional Piercers member, ensuring top-notch quality.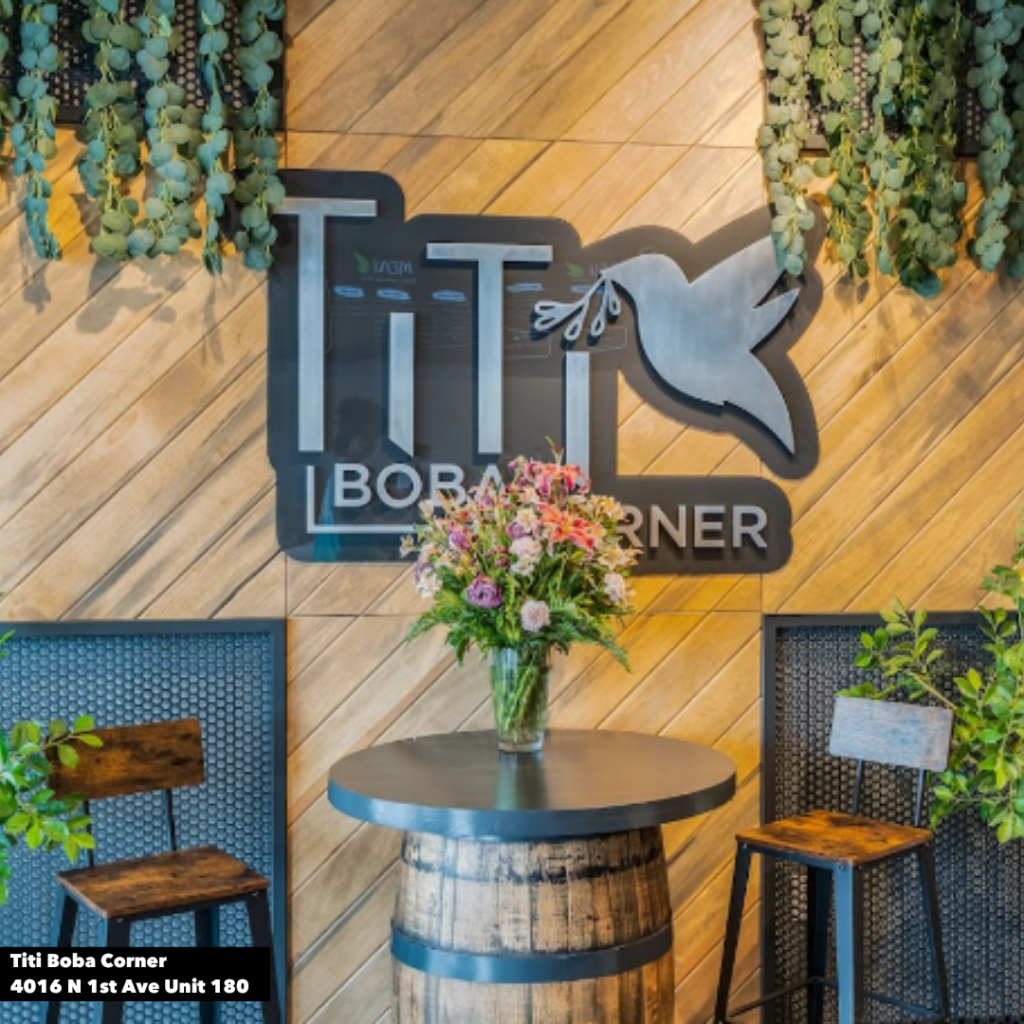 Titi Boba Corner

Address: 4016 N 1st Ave Unit 180, Tucson, AZ 85719Open from 11 am-9 pm (Monday-Thursday) and 11 am-10 pm (Friday/Saturday)

Titi Boba Corner is a tea shop offering a delightful range of beverages and snacks, from milk tea to boba, smoothies, coffee, and more. Their unique menu includes sea salt teas and delicious snacks. It's a perfect spot to take a break, relax, and enjoy a moment of happiness.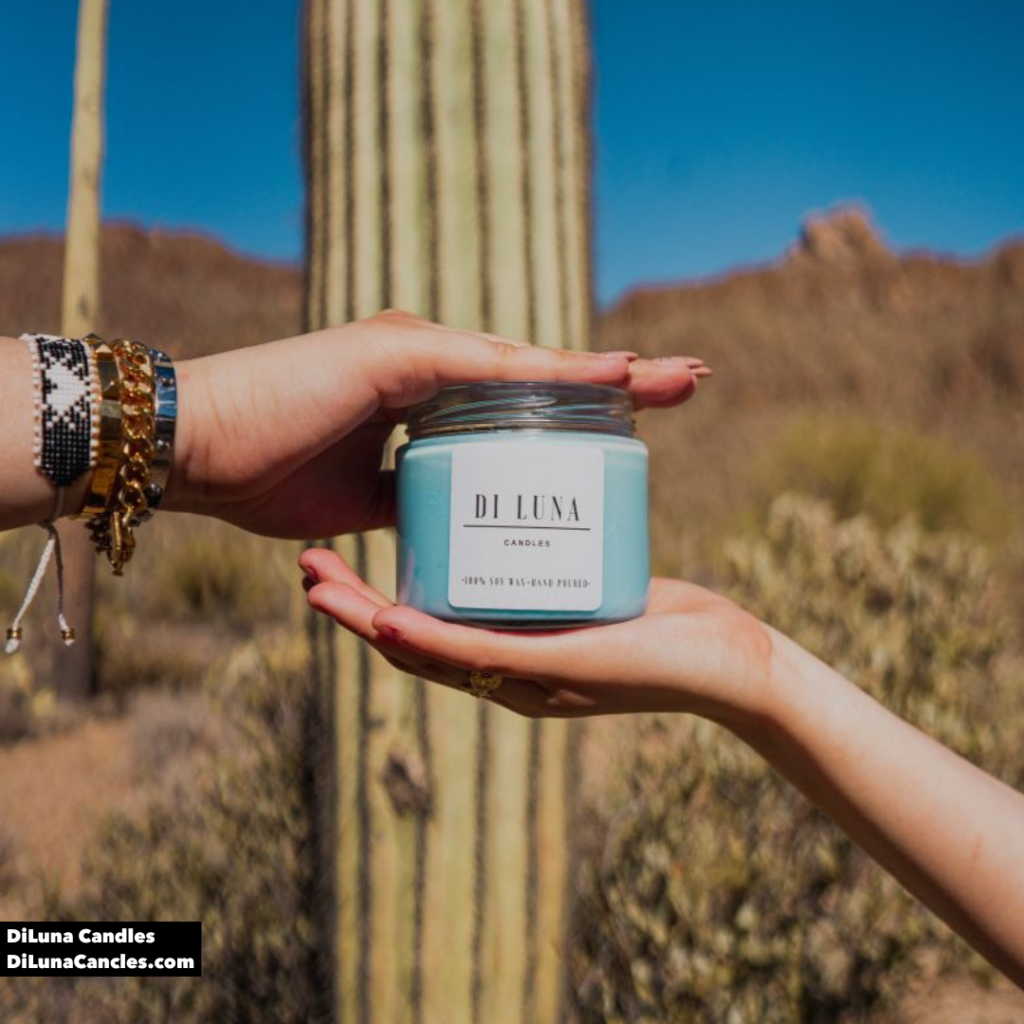 Di Luna Candles

Phone: 520-223-0085Website: DiLunaCandles.com

Di Luna Candles crafts non-toxic, plant-based candles that not only smell amazing but are also safe for your health and the environment. Their candles are made from 100% natural materials and are topped with beautiful flowers and dried fruits for an even stronger scent. YWCA staff favorites include grapefruit mint, verbena, and apple scents.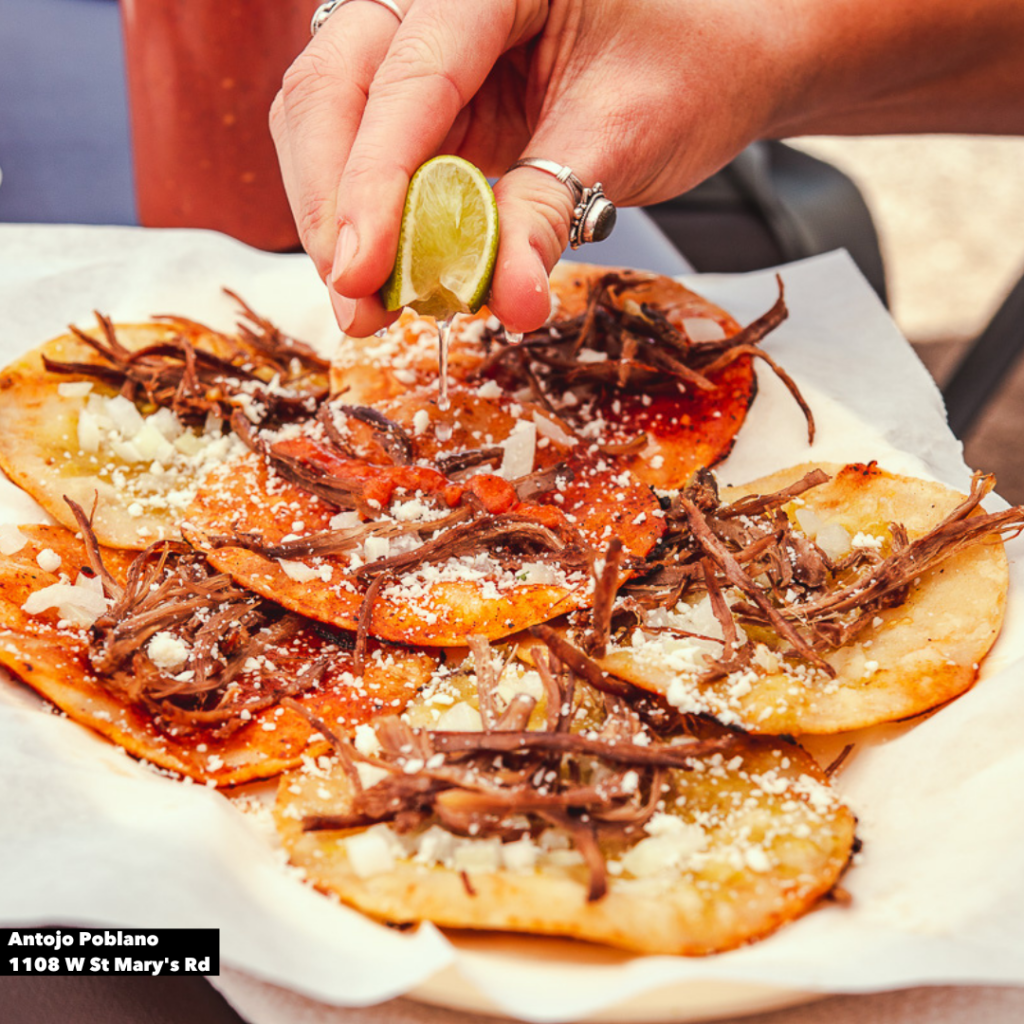 El Antojo Poblano

Address: 1108 W St Mary's RdOpen Tuesday through Thursday 11 am - 8 pm, Friday & Saturday 11 am - 9 pm (Closed Sunday & Monday) Phone: 520 406 5905Website: El-antojo-poblano.square.site/

El Antojo Poblano is a restaurant offering the authentic flavors of Puebla, Mexico. They've been serving up delicious dishes since 2019 and opened a new location in 2022. Their menu is a blend of traditional Puebla cuisine with a burst of colors, flavors, and textures. Their signature dish, mole poblano, is a customer favorite.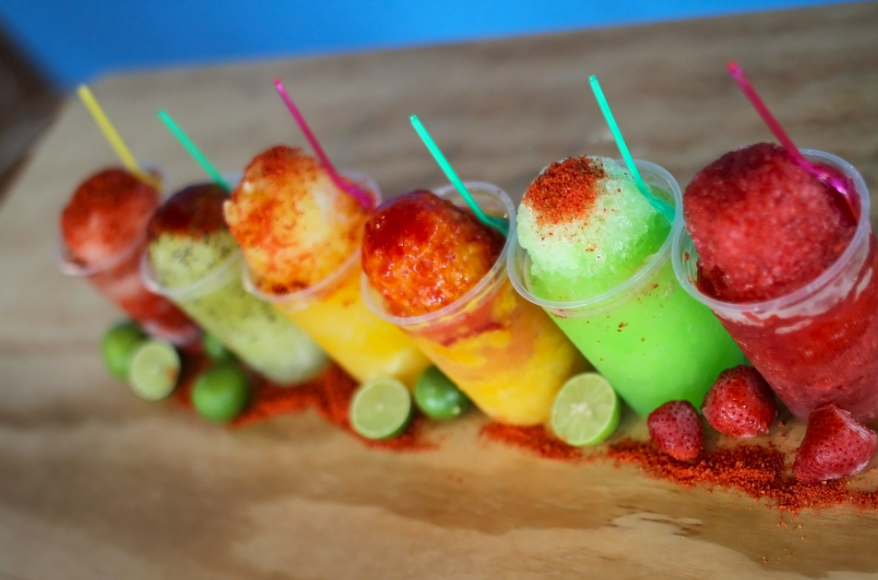 Raspados El Paraiso

Two locations: 5917 E 22nd St and 7701 E Golf Links Rd.Phone: 520-398-5817Open daily from 11 am-10 pm

Raspados El Paraiso is a family-owned business run by Ana Castro and her four sons. They've been serving natural fruit shaved ice since 2002, using fresh produce and traditional family recipes from Sinaloa, Mexico. People love their refreshing treats, which are like Hawaiian shave ice but with fresh fruit instead of syrup.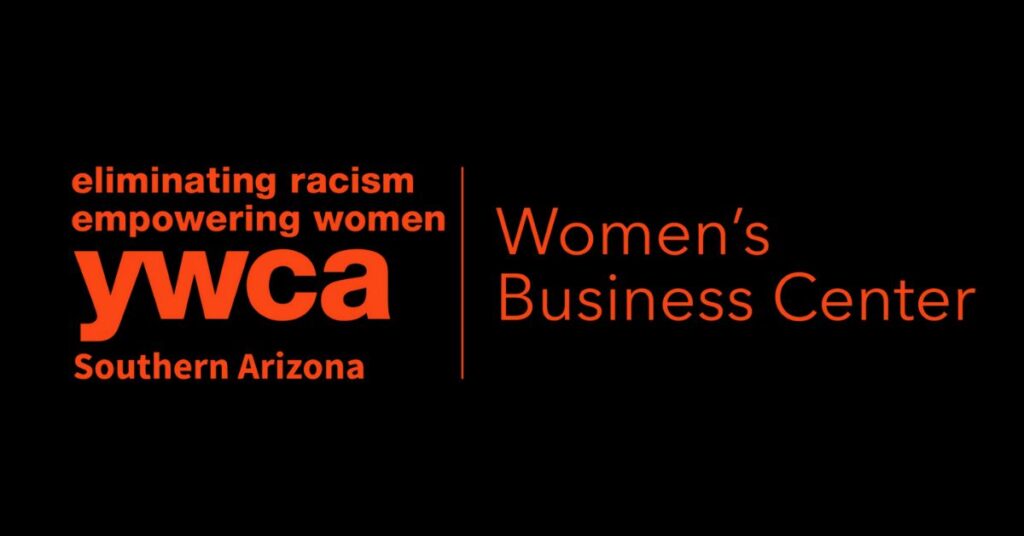 At The Drive Tucson, we love to celebrate Tucson! We also love to celebrate the talent we have in The Old Pueblo. Which brings us to our Talented Tucson feature presentation. These images of our beautiful Tucson area are gorgeous, and all credit is due to Tucson photographer Chris Schaab. One of Chris's fans emailed us some amazing photos of his work and we thought we would share these absolutely stunning images of our beautiful city.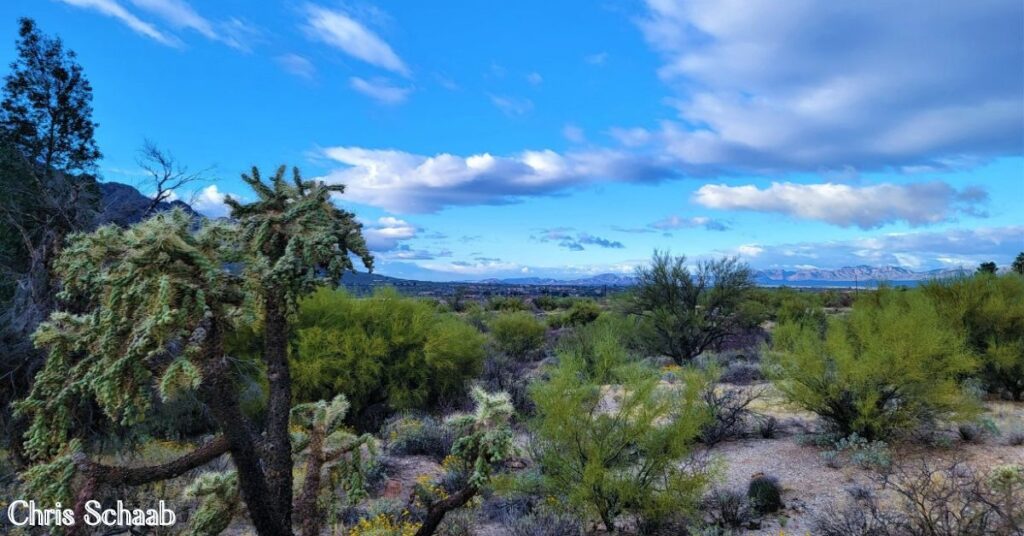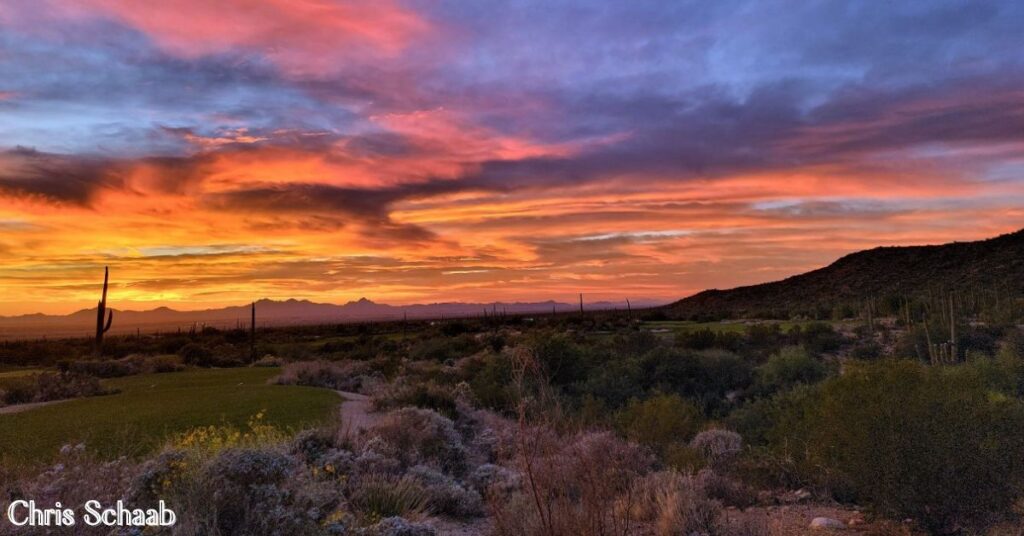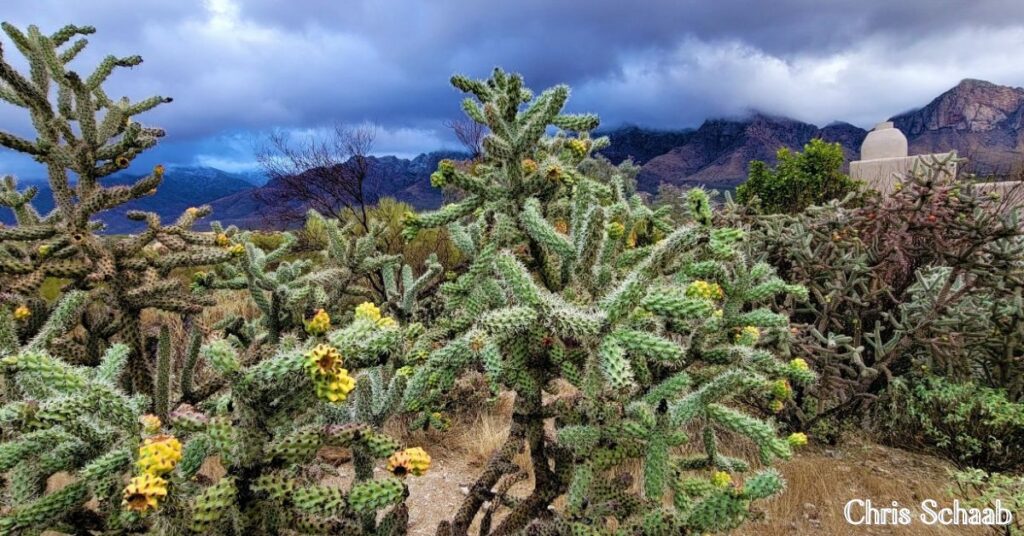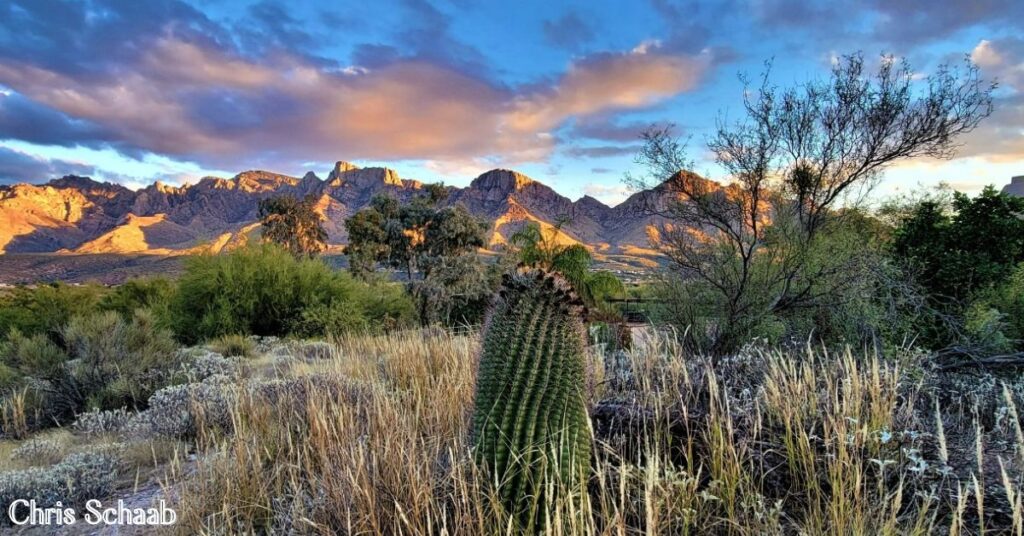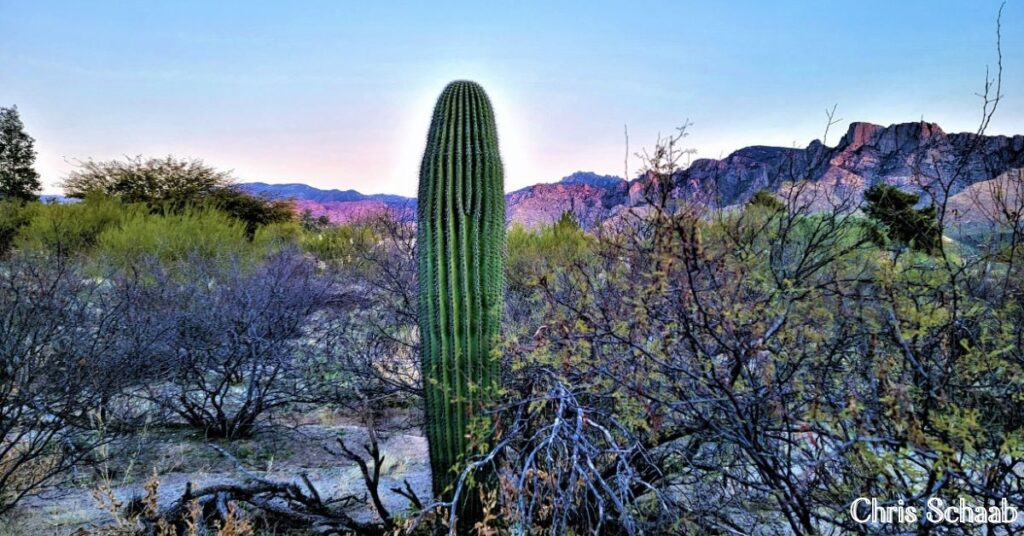 Celebrating Talented Tucson by showcasing the beautiful photography of Chris Schaab.
In February 2021 Jeremiah "Jody", our seven-year-old grandson, was assigned to complete a report during Black History month on an African American Hero. He went online and then asked, "Nanu (that's what our grandchildren call me) don't you help people with a museum in Michigan?" I said, "Yes, I do." Then he went on to say, "So, where is the museum I can go to here in Tucson to learn about African American people who lived around here?"

I told him I would look into it and found what I already knew would probably be the case. The history of African American people, particularly around the country, is more like collections of artifacts, hearsay, documents, and things in trunks, garages, basements, and attics. Jody wanted me to know that we should have an official museum in Tucson, and I agreed! So, on April 15, 2021, I began my research.

- Beverly Elliott

The vision of the African American Museum of Southern Arizona (AAMSA) is "To serve as a resource and to provide the community with an applied and virtual venue and repository for stories, histories, and cultural contributions by African Americans and Blacks in Southern Arizona". Museums allow the community to improve its knowledge of the triumphs and progress of the African American and Black experience in spite of the struggles. AAMSAZ plans to engage voices from the past and the present including the youth. AAMSAZ will enable the community to join together and respect the past, honor the present, and pay reverence to the future while engaging and sustaining social action.
Everyone can learn more about African American and Black history and culture of Southern Arizona.
AAMSAZ is located in the student union room 244 on the campus of the University of Arizona. They are devoted to gathering and sharing stories, images and artifacts as they document, digitize and preserve African American and black life, culture and history in southern Arizona.
If you would like to learn more about AAMSAZ for donations or to be involved as a volunteer, simply click HERE for further information.
Tucson's James Clark interviewed at Fort Lowell Park / 1984 Recording